Recovery Is Possible: Ed's Story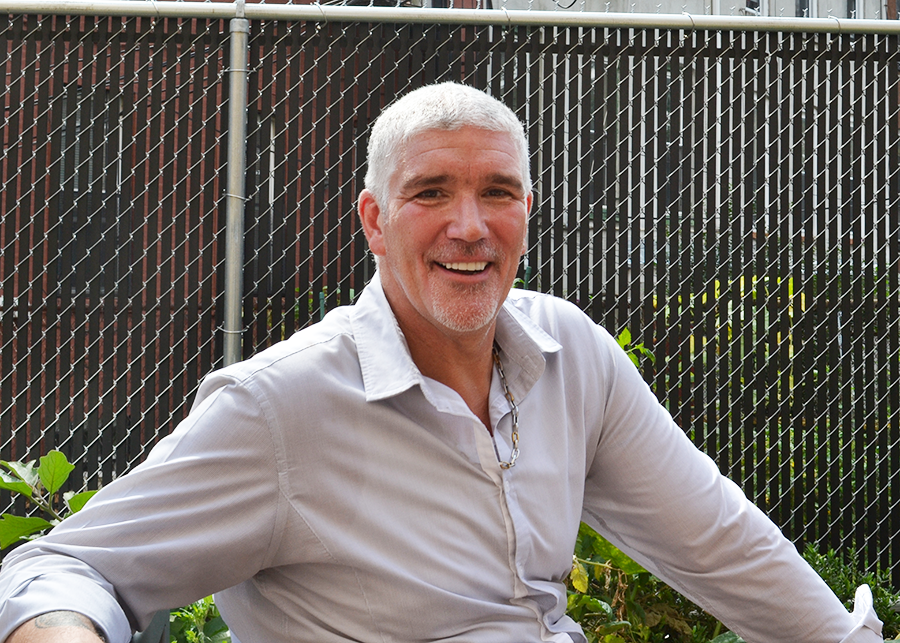 Photo credit: S:US
"I had my first drink when I was nine. I smoked my first joint when I was 13. I delved into the world of drugs by 14 or 15."
As a self-described "recovering drug addict and alcoholic," the early decades of Ed Slepin's life were marked by addiction, which led to crime, incarceration, homelessness and, as he puts it, "a lot of anger, a lot of fear, and a lot of violence." Finally, when he was 34, he received treatment that led to long-term recovery. As an alternative to incarceration, Slepin (pictured above) entered a treatment program with the organization Palladia (which merged with S:US in 2014) and his life completely shifted. He became a substance counselor, a case manager, and completed two degrees in social work. He now works as a regional director for S:US' Behavioral Health Programs.
What was it that led to his long-term recovery? "I had just had enough," he says, later adding, "People in recovery have realized that they are powerless over their addiction."
Slepin's story is profound, but reflects his individual experience. At S:US, our work with people challenged by addiction has taught us that treatment and recovery are extremely complex, and highly individual.
"You have to think about addiction as a slow unraveling in most situations. And it's not necessarily the drug and alcohol use that creates the unraveling," explains Trish Marsik, S:US' Chief Operating Officer. Drug and alcohol use can be symptomatic of other challenges in a person's life, and a mechanism they use to feel better. From this lens, abstinence may not necessarily solve the underlying issues that triggered drug use in the first place. Biological and chemical implications of addiction – from drugs like alcohol and opioids – cause chemical changes to the brain and severe illness when a person tries to stop.
"The implications of drug and alcohol use are vast, and given that – with opioids — you think you're going to die when you stop using, that's a lens and a framework that can make sense given how many horrible things people go through and still use. 'I've lost my job, I've lost my family, I've lost custody of my children, and yet I'm still using,'" says Marsik. "There must be something really profound there that is not about an individual's weakness. For service providers, it's about figuring out 'How do we make sure that this person has the supports they need around them?'"
Service sites at S:US use what is known as the harm-reduction model. Harm reduction accepts that drug use is part of our society, and that drug use and recovery are complex and vary from individual to individual. The goal is not to demand that all drug users quit completely, but is more about making sure that the person has the support they need to lessen the harmful effects of drug use. Service providers take a non-judgmental approach to treatment, meeting people "where they are," and making sure that they are addressing a person's overall health.
Employing individuals with the same lived-experience as those they serve – people like Ed Slepin – is another powerful way of helping people feel supported and understood in their treatment and recovery.
"There is nothing like actually experiencing something," Slepin explains. "If you've never been homeless, you really truly don't understand what it's like to be homeless."
Ninety-one Americans die every day from an opioid overdose, according to the Centers for Disease Control and Prevention. While publicity around this crisis has increased public awareness of opioid addiction in particular, stigmas about addiction continue to have real impacts on those affected by addiction. The idea that addiction is a personal failure creates a deep sense of shame, which prevents people from coming forward and seeking treatment. However, Slepin and Marsik agree that there has been greater awareness in recent years.
"People who have not thought about drug use being a part of their family are forced to confront it. And when they are forced to do that, they recognize the insidiousness of the issue, and can begin to look beyond personal blame, either of themselves or the individual who's using," explains Marsik.
"It's not a personal weakness, it doesn't make somebody a bad person, and it is incredibly difficult to get around and get over."
S:US is breaking down barriers and opening new doors for people with drug or alcohol addiction challenges. With the right set of supports and working together, people can recover, lead productive lives, and move past their challenges. Learn more about the services that S:US provides.