Revealed: Supportive Housing at 1434 Undercliff Avenue in Highbridge, Bronx
Our plans to build supportive housing at Undercliff Avenue, Bronx have captured the attention of New York YIMBY (Yes In My Back Yard):
---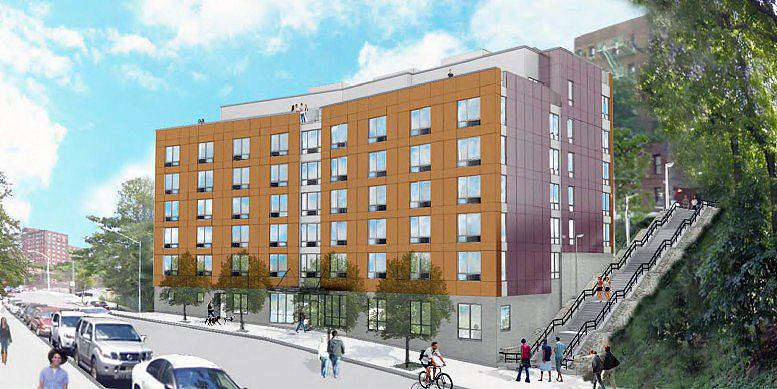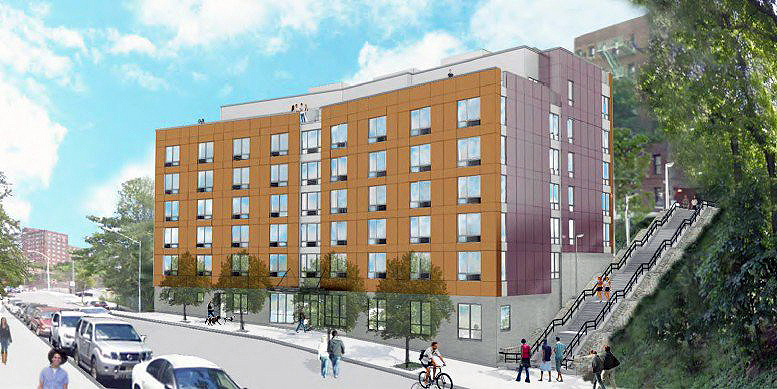 Source:  New York YIMBY
by Rebecca Baird-Remba
The South Bronx continues to boom with new affordable and supportive housing projects. Non-profit Services for the Underserved hopes to build a seven-story apartment building at 1434 Undercliff Avenue, in the Highbridge section of the Bronx. The development would have 75 apartments, which will break down into 65 studios and nine two-bedrooms, plus the super's apartment. They'll be spread across 49,143 square feet, for average, 655-square-foot units. Sixty percent of the apartments will be supportive housing, but the type of tenants who live there depends on the federal and state grants S:US receives during construction. The supportive units could house people struggling with mental health issues, drug addiction, or HIV/AIDS.  The remaining 40 percent will rent to tenants who make no more than 60 percent of the Area Median Income, or $43,500 for a two-person family. Part of the development will be reserved for veterans, because the organization has already nailed down that piece of the funding. Offices for supportive services, like a social worker, case manager, and job counselor, would occupy most of the first floor. There would be nine units on the second floor, followed by 16 units each on the third through sixth floors. The seventh floor would host two apartments, a computer room, a lounge with a small kitchen, and a roof deck with a garden. S:US also hopes to put solar panels on the roof. No parking is included, because the city's new zoning changes waived parking for affordable and supportive projects within a mile of the subway. James McCullar Architecture will be responsible for the design. McCullar also worked on S:US's last project, a seven-story mix of supportive and affordable housing on Third Avenue in Morrisania. The 51-unit development was built using modular construction, with apartments assembled by Capsys at the Brooklyn Navy Yard. Capsys is closing up shop this month after 20 years at the Navy Yard, and 1434 Undercliff Avenue will be built with typical block-and-plank construction. Like much of the western Bronx, the development site sits on a rocky, steep slope. Since digging into the cliff is difficult and expensive, the building won't have a basement. However, the back of the structure will sit on the top of the cliff, several feet above the street level entrance to the building. Construction is scheduled to begin in June and finish sometime in 2018.