Ribbon-cutting At The Gateway Elton II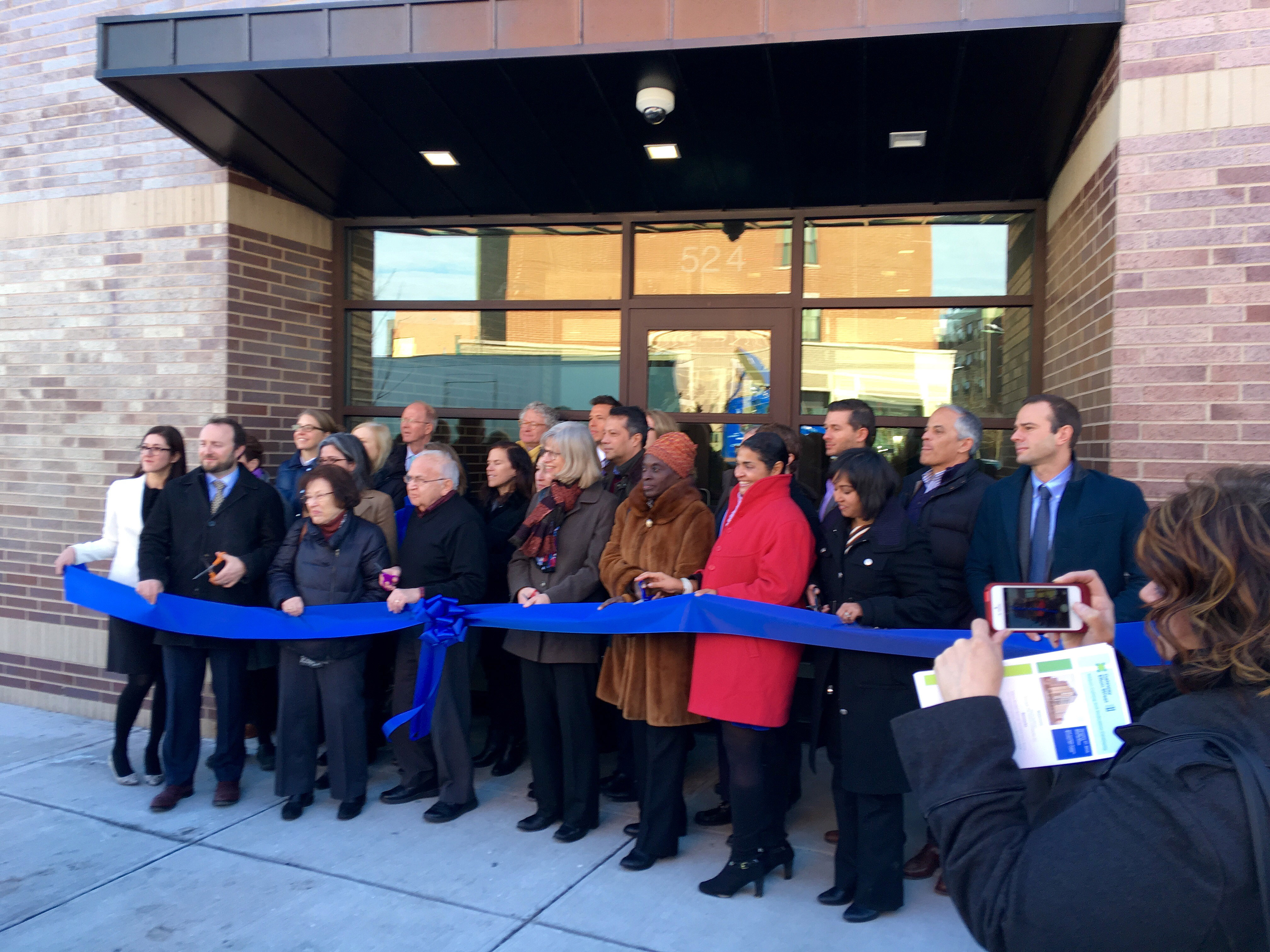 On January 27, 2016 S:US joined the New York City Department of Housing Preservation and Development (HPD), New York City Housing Development Corporation (HDC), Hudson Companies and several other companies for the ribbon-cutting of the beautiful new affordable housing apartments at the Gateway Elton Development in Spring Creek, Brooklyn.
The Gateway Elton II development comprises 175 beautiful studio apartments located in three buildings surrounded by the Gateway Shopping Mall. 30 of these apartments are occupied by S:US tenants who have a history of homelessness and mental  health disorders.
At the ribbon-cutting, each speaker paid special tribute to Alan Epstein (of Hirschen Singer & Epstein), an affordable housing leader and friend who passed away in 2013. In honor of his memory the housing development was renamed from Gateway II to Alan Epstein Apartments.
To learn more about this event please read the Press Release.