Scott Conant Cooked For Urban Farms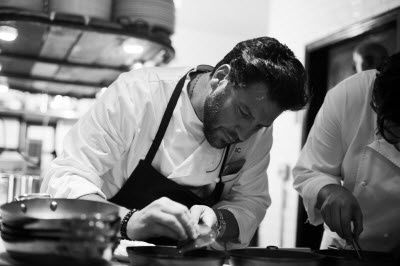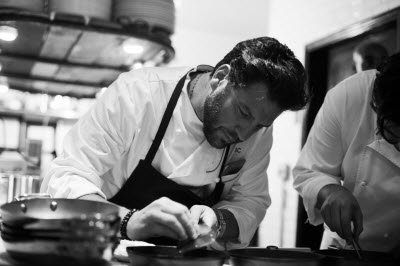 Chef Scott Conant of Scarpetta joined a team of New York's greatest chefs to prepare an appetizing 5-course meal at our Dinner For A Better New York to help raise funds for S:US Urban Farms.
With a career spanning nearly 3 decades, Scott creates a unique dining experiences with soulful food and a convivial atmosphere. He has run the kitchens of famous Italian restaurants including Il Toscanacccio and City Eatery and has established himself as one of the country's top chefs and restaurateurs.
When Scott opened the beloved L'Impero in 2002 it earned the title of "Best New Restaurant" from the James Beard Foundation and a three-star review from The New York Times. Top publications like Gourmet and Food & Wine named him one of America's Best New Chefs in 2004. Following the success of L'Impero, Conant opened a café, wine bar and more restaurants including Scarpetta (in Las Vegas and Miami) which brings to life his own vision of sophisticated, savory Italian cooking to life.
Scott has appeared on several TV shows including Chopped, the Today Show and Good Morning America. He has also published three cookbooks: New Italian Cooking, Bold Italian and The Scarpetta Cookbook.