Services for the UnderServed Celebrates Growing Community Food Security Programs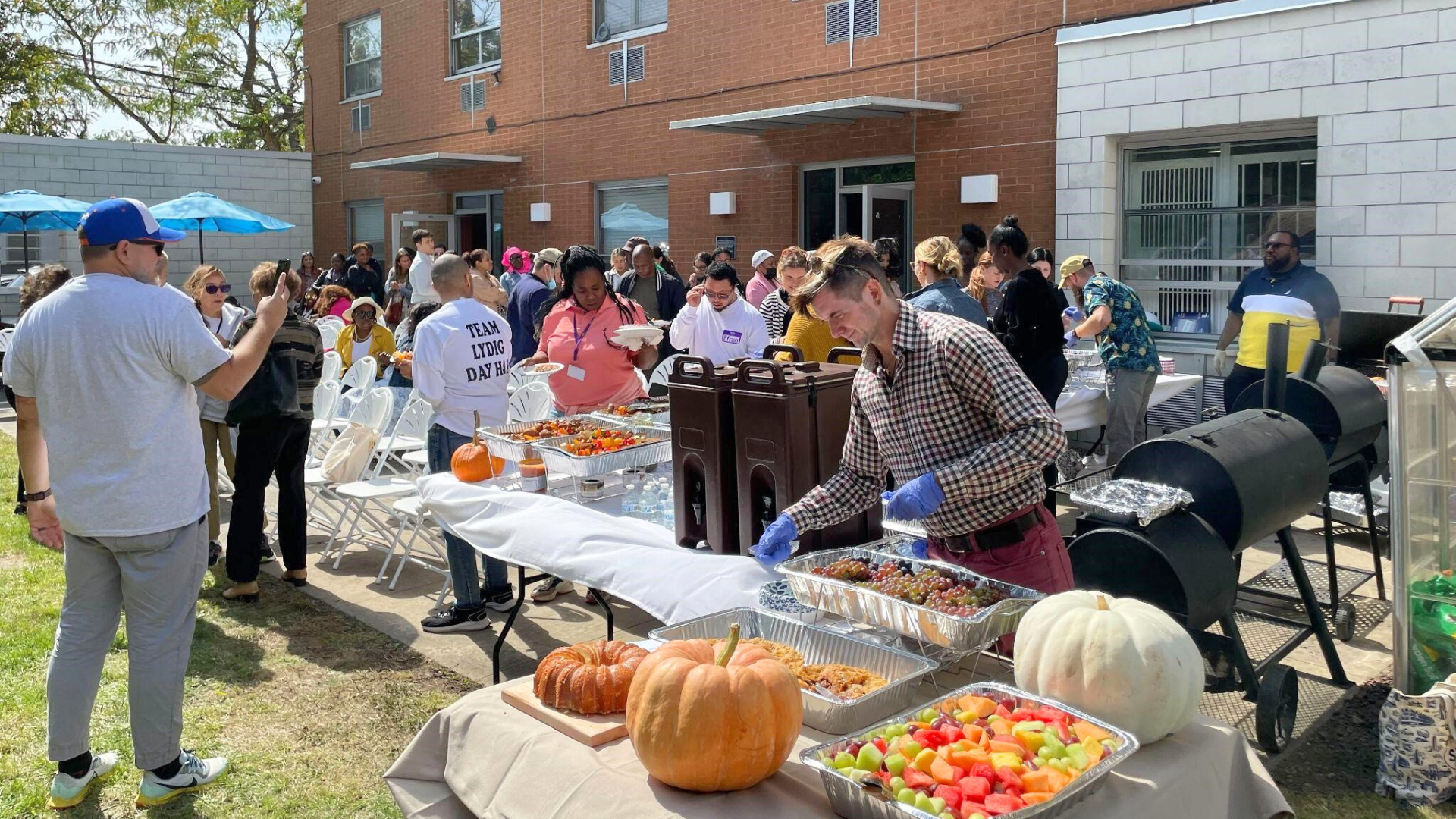 Click here to view all photos.
FOR IMMEDIATE RELEASE:
Friday, September 22, 2023
MEDIA CONTACT:
Jack Lynch
[email protected] | 908-487-1756
---
The "Harvest Celebration" in East New York Commemorates the Organization's Work to Build and Sustain Urban Farms and Address Food Insecurity in New York City
East New York, NY — Services for the UnderServed (S:US) celebrated its annual Harvest Celebration on Friday, a day dedicated to showcasing the organization's commitment to community food security and the growth of urban farming in New York City.
The Harvest Celebration serves as a visual testament to S:US' thriving urban farming work and commitment to community food security. With 75 growing spaces – from community gardens to full urban farms – operating throughout Brooklyn, Manhattan, Queens, and the Bronx, S:US continues to make strides in promoting access to fresh, healthy food for all New Yorkers.
"In the face of ongoing challenges, including economic disparities and environmental concerns, we remain resolute in our commitment to promoting access to fresh, healthy food for New Yorkers in need," said Perry Perlmutter, Interim President & CEO of Services for the UnderServed. "We will continue to advocate for sustainable practices, equitable distribution, and innovative solutions that address the root causes of food insecurity."
This year's celebration took place at one of S:US' supportive housing residences in East New York. Photos of the event can be found HERE.
"We consistently hear from the people we serve that food insecurity is a real and pressing issue for New York families, especially since COVID-19. Urban farming is a key part of our broader work to bring affordable, nutritious food to our communities," said Mike Hollis, Vice President of Community Food Security, S:US. "This year, our Urban Farms grew more than 10,000 pounds of fresh produce, which is equivalent to more than 7,500 meals, with an estimated market value of more than $45,000. We are excited to keep growing that aspect of our work in the coming years."
The Harvest Celebration began with a participatory learning activity where participants discussed insights about the intersection of urban agriculture, community food security, and climate resilience. That activity was followed by a reception and brief remarks from S:US staff, as well as tours of the supportive housing residence. A lunch of fresh seafood, salads, fruits and vegetables and homemade desserts, prepared by urban farmers and staff using fresh produce harvested from S:US' own farms and gardens, was also served.
###
S:US envisions a city where everyone has a roof over their head, is healthy, productive, and can enjoy the social connections that create a life of purpose. S:US has a staff of 1,800 that provides $273 million in services. Their efforts are supported by various local, state, and federal government entities, foundations, corporations, and individual donors. Most importantly, S:US vision allows the organization to deliver the same quality of services to one individual or to thousands.