South Bronx Day Hab Enjoys Recreation Center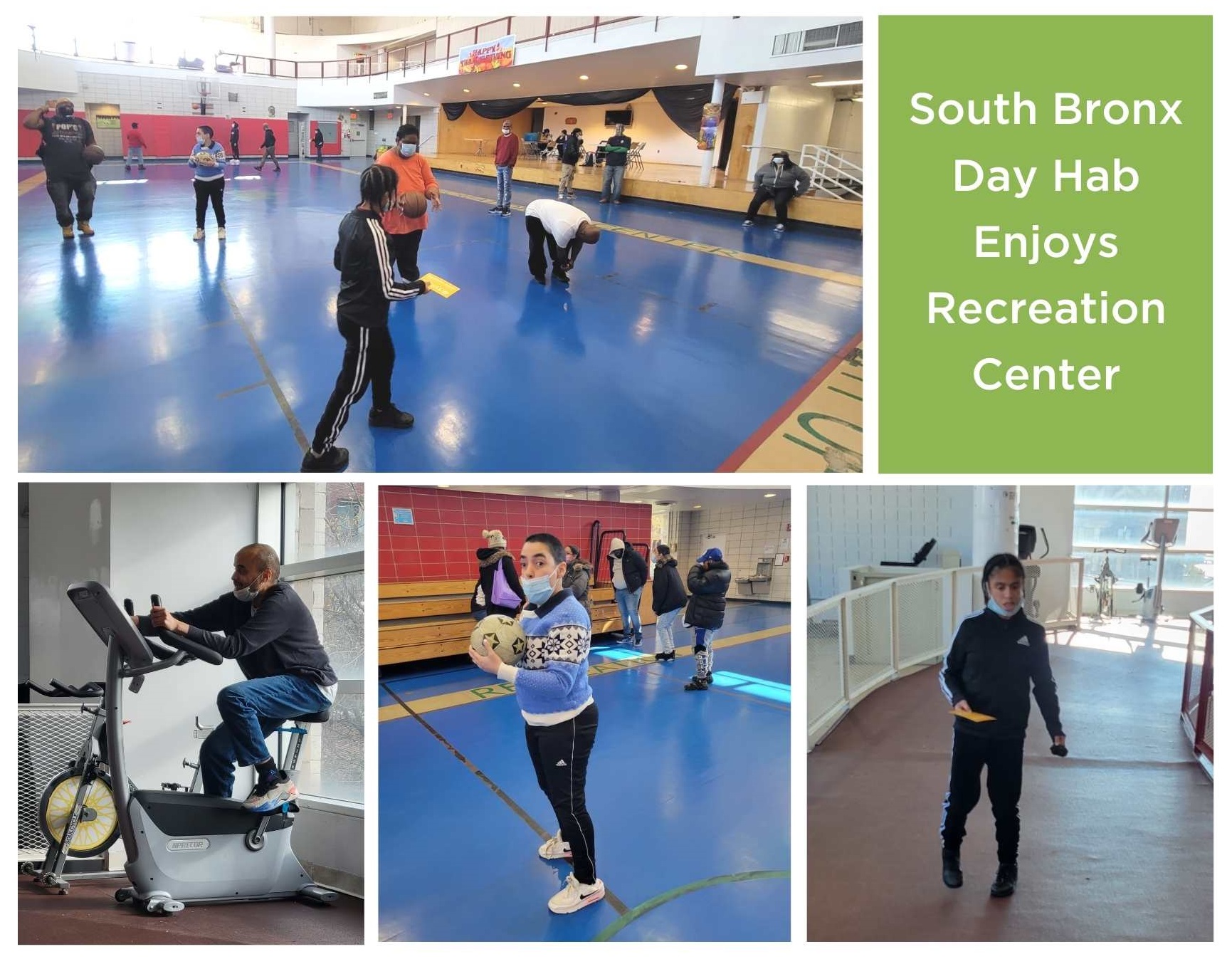 Photo credit: S:US
March is Developmental Disabilities Awareness Month. Throughout the month, we will celebrate and feature stories from the people we support. We believe that with the right set of supports, people with intellectual/developmental disabilities can live in, work in, contribute to, and participate in the community.
In late 2021, the New York City Parks and Recreation Department offered free annual memberships to New Yorkers. Our resourceful South Bronx Day Hab Program Director Freddie Bratcher swooped in to register the people he supports along with his staff in order to take advantage of this wellness offer before the deadline expired. At present, people supported and staff are able to enjoy all NYC recreation centers in 2022.
On a weekly basis, the people who attend the South Bronx Day Hab along with Direct Support Professionals (DSPs) exercise at a nearby rec center in the Bronx. Some of the physical activities that they enjoy doing include playing indoor basketball and football, using the indoor track, walking on the treadmills, lifting weights and, on occasion, taking a hip-hop dance class.
Some of the feedback we received from people supported –
"I like playing ball with my friends." – Rafael S.

"It's good to see everyone shooting basketball." – Sy C.

"I love lifting weights because it makes me feel strong." – Tyrone C.

"I like working out because I get to play basketball and football, ride the gym bike, exercise and dance." – Henry M.
The group plans to visit an indoor pool this spring. We're grateful to Program Director Freddie Bratcher and his team of DSPs for supporting the physical and mental health of people supported at S:US.