Adding A Spring To The Step Of S:US Olympians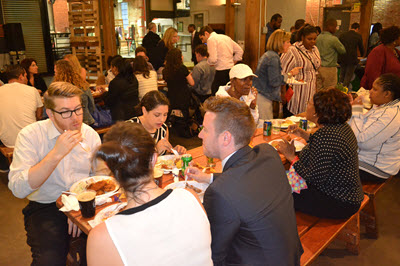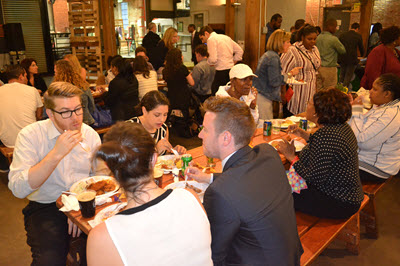 How do you get beer and BBQ enthusiasts to connect with the mission of S:US?  By throwing a Spring Social at the Brooklyn Brewery, of course!  This is exactly what the S:US Young Leaders Council (YLC) did on May 11 when guests filled the reception hall at the Brooklyn Brewery for our 7th Annual Spring Social.
The proceeds of this fun night out are earmarked for the S:US Olympics, a day of outdoor sports and fun for individuals with developmental disabilities. S:US CEO Donna Colonna introduced three such individuals to the evening's guests after which each made a brief speech about competing in our annual Olympics.

The first of the individuals to speak was Daymont S. who said, "Although I have six gold medals it doesn't matter if you come in first, second or third place:  everyone is a winner here. I enjoy every moment of the S:US Olympics."   Lonzo C. simply said, "I'm from the Bronx, NY, S:US.  I'm independent and I enjoy the Olympics."  Tasha B. took it a step further when she said, "I have a lot of support from my program director, clinicians and everyone else from other departments.  This means a lot to me because it shows that I have a strong circle of support helping me reach my goals.  My peers and I won trophies and we were all happy and very excited."  She added confidently, "This year I am going to make S:US very proud by winning the biggest trophy including the basketball tournament."  Guests responded to each speech with rapturous applause.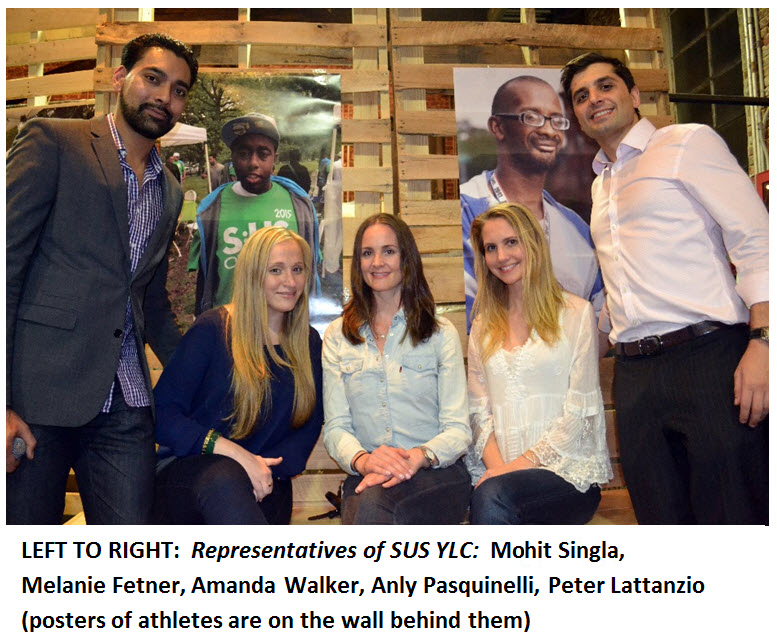 YLC President Peter Lattanzio (pictured, right) talked about his own family circumstances that led him to volunteer to become a YLC member.  "My brother who has a traumatic brain injury was involved in a lot of Day habilitation (hab.) programs in the City, none of them really fit or worked.  Then about 6 years ago my parents found out about S:US and my brother started to go to the S:US Day hab. in Brooklyn…he really enjoyed it!"  He then went on to say, "There are many ways to get involved with YLC.  [As president] I've kind of gone through the whole process, so if anyone's interested, let me know…" 
We are very grateful to our sponsors for helping to make this event possible. Our thanks go to Fluent, Digital Media Solutions, Anthony Callea, TemPositions HealthCare, FusionStorm and a special thank you to the Brooklyn Brewery and Brooklyn Bowl.
Click here to see more photos from this event.
Click here to learn the results of this fundraising event.