Supportive Employment as Urban Farmer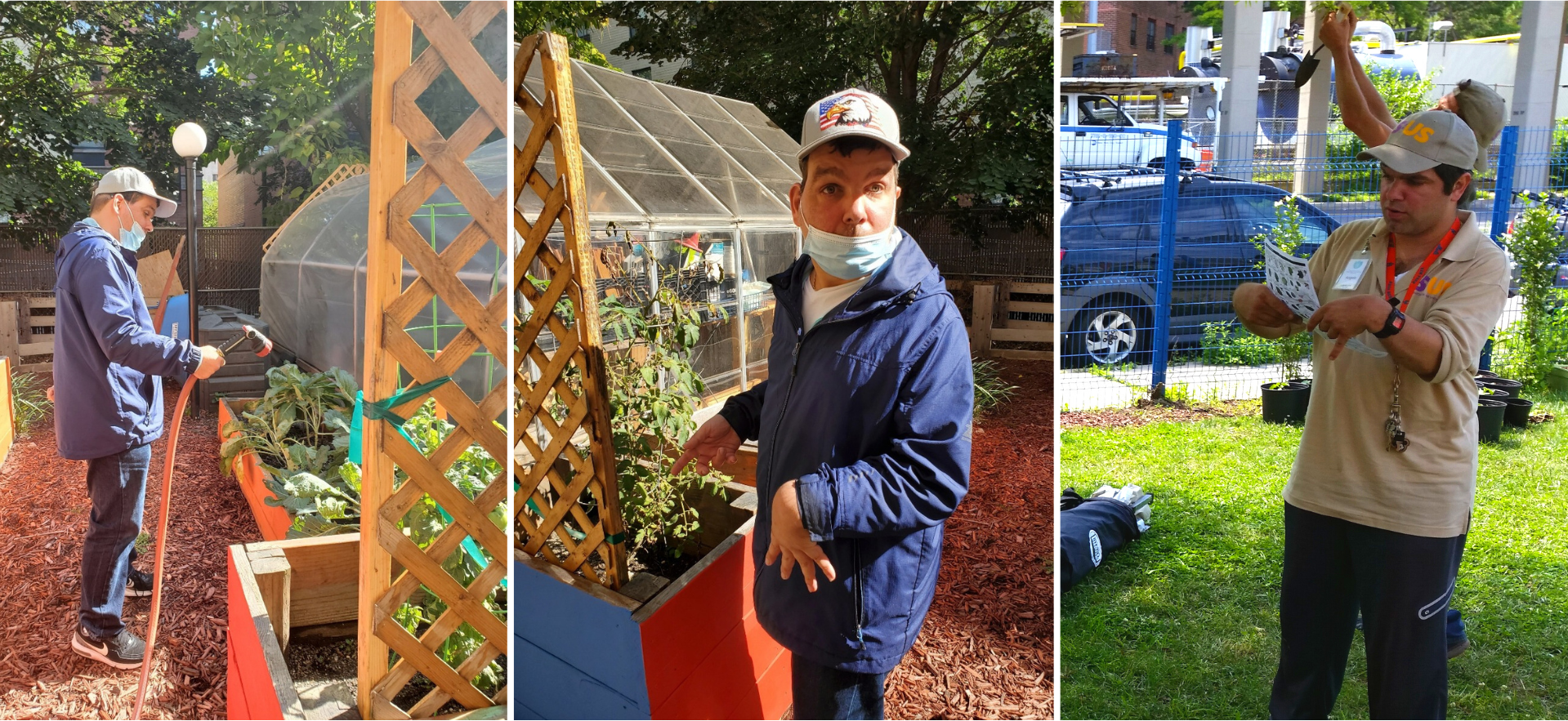 October is National Disability Employment Awareness Month, and the theme is "Disability: Part of the Equity Equation." Given the ongoing economic challenges we face as a result of the COVID-19 pandemic, we need employers to know that many people with developmental disabilities are ready, willing, and able to do the work our country needs. As an organization advancing social justice, S:US is at the forefront of this issue.
All week long, Angelo looks forward to doing his job on Fridays at the community garden of S:US' Urban Farms in Brownsville, NY. Since 2016, Angelo began working one day per week to help care for the garden. Prior to his position with S:US Urban Farms, Angelo apprenticed with the Brooklyn Botanical Gardens in 2015 where he cultivated his appreciation of nature and budding skills as a gardener. At the Brownsville garden, his tasks include removing weeds, moving soil around, aerating the soil, fluffing up the soil in the garden plots, watering the plants and raking the dirt, leaves and branches to keep the garden clean for the vegetables and flowers that the farmers grow in this supportive housing residence.
Angelo, who has an intellectual/developmental disability, is part of a supportive employment program through an S:US Day Habilitation program and works alongside his Job Coach Andrea David, who supports him in his responsibilities to care for the garden. When asked what he likes about his job, Angelo shared, "It pays well, and I get to stay outside in a garden. It's a plus for the me. I really like it.  And I work at the same location every week." Angelo has grown in his job, plus he is more independent and needs minimal support. He has learned all the necessary tools to utilize in the garden and has strengthened his ability to stay focused on the tasks at hand.
Even though Angelo is getting paid well, he likes to save his earnings. When asked what he likes to spend his salary on, he shared, "I like to save my money except when I buy a cup of coffee in the morning from the corner store, a slice of pizza sometimes, and flowers for my mom on her birthday which is coming up, and on Mother's Day, and gifts for my dad too on Father's Day."
We are grateful to his Job Coach Andrea David, the program leadership at his day hab, and the Urban Farms team for their support in employing Angelo and his peers with disabilities!
---