S:US and Partners Celebrate the Opening of NYSTART Therapeutic Resource Center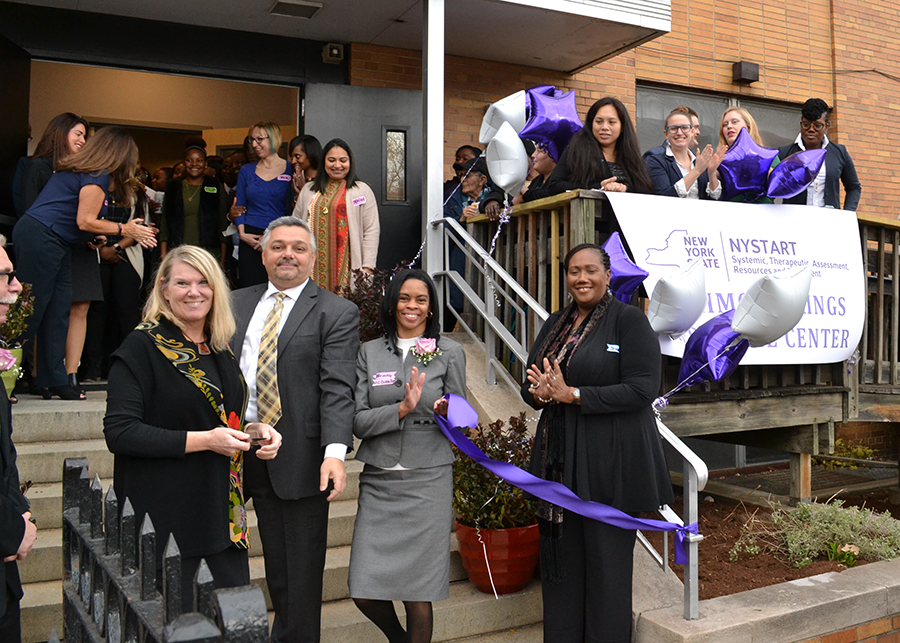 Photo credit: S:US
Along with partners from the Office for People With Developmental Disabilities (OPWDD) and the Brooklyn Developmental Disabilities Regional Office, Services for the UnderServed celebrated the opening of our NYSTART Richmond Kings Therapeutic Resource Center.
The mission of the NYSTART Therapeutic Resource Center is to improve the lives of people with intellectual/developmental disabilities (IDD) and behavioral health needs, and their families, through the START (Systemic, Therapeutic, Assessment, Resources, and Treatment) model. This model serves people who have been diagnosed with IDD and co-occurring behavioral health conditions, with a focus on community-based, person-centered supports.
"S:US is grateful to the Office for People With Developmental Disabilities for their leadership, for their confidence in S:US, and for entrusting us with the opening of this Center as one of only two NYSTART service providers in the New York City region," said S:US Chief of Staff Judith Jackson, speaking on behalf of CEO Donna Colonna.
The Therapeutic Resource Center is a four-bedroom facility that includes two planned beds and two crisis beds, which provide respite and clinical services for guests, aged 21 and over, who have an intellectual/developmental disability and complex behavioral health needs. The Center will serve individuals in Brooklyn and Staten Island.
One of the rooms at the NYSTART Therapeutic Resource Center, available to guests aged 21 and over for respite and clinical services.
"Creating a consistent approach and building capacity in the system and strengthening the entire infrastructure of the state of New York will allow people who have the higher needs in our system to be effectively supported, to stay in their family homes, to avoid long-term hospitalizations. It is this network, and this group that are making that happen for people in the state of New York," said Katherine Bishop, Director of Program Development in the Division of Person-Centered Supports at the New York State Office for People With Developmental Disabilities.
"We are so excited to be here today, so excited to see this resource center come to being […]"
December 5, 2017