S:US and partners awarded funding to develop 2,400 units of affordable housing in Brooklyn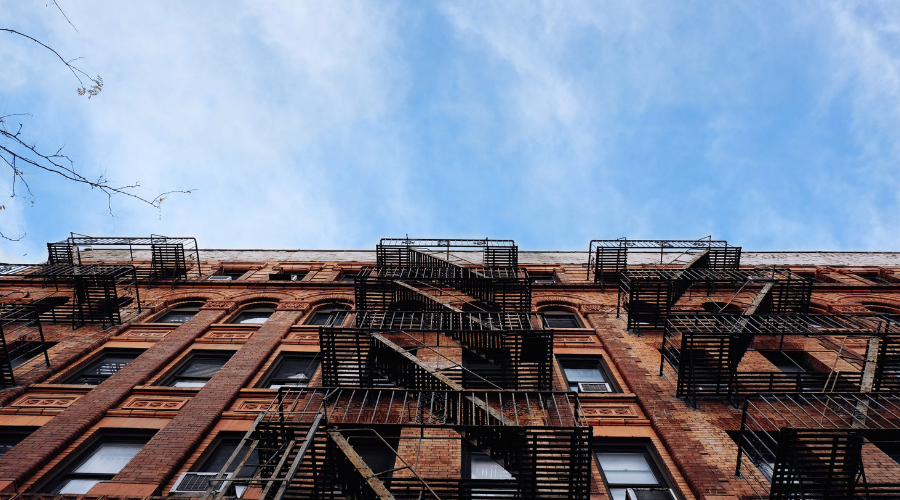 Photo credit: Daryan Shamkhali
Governor Cuomo Announces Vital Brooklyn's 100 Percent Affordable Housing RFP Winners, Releases Second RFP of $578 Million Initiative to Create 4,000 Homes in Central Brooklyn
November 29, 2018
Governor Andrew M. Cuomo's Office
Read the original release here.
Four Winners of First Round of RFPs Will Create More Than 2,700 Affordable Homes with Apartments Set Aside for the Developmentally Disabled, Individuals Aging Out of Foster Care, Chronically Homeless Families, and Senior Residents
Second RFP Builds on First Round of RFPs Released in April and the Senior Housing Plan to Build 4,000 Affordable Homes in Central Brooklyn
Supports Governor's $1.4 Billion Vital Brooklyn Initiative Which Advances Critical Open Space and Recreation, Healthy Food, Education, Economic Empowerment, Violence Prevention, Healthcare, and Resiliency Initiatives Based on a Robust Community-Based Planning Effort
Governor Andrew M. Cuomo today announced four winning proposals that will collectively create more than 2,700 100-percent affordable homes in central Brooklyn with apartments and supportive services for the developmentally disabled, individuals aging out of foster care, and chronically homeless families. The developments will advance the Vital Brooklyn initiative's $578 million commitment to build 4,000 units of affordable housing. The Governor also announced the release of a second round Vital Brooklyn affordable housing request for proposals to construct homes on seven parcels of land controlled by the State, owned by One Brooklyn Health, and the Health Science Center at Brooklyn Foundation.
"Expanding access to affordable housing is a critical component of the Vital Brooklyn initiative to reverse the chronic social, economic, and health disparities in Central Brooklyn," Governor Cuomo said. "With the addition of thousands of new homes, we are helping to ensure that our neighbors have high quality places to live and continuing our efforts to build a brighter future for Central Brooklyn."
"We're investing in affordable housing projects across the state to ensure all New Yorkers have an affordable, quality place to live," said Lieutenant Governor Kathy Hochul. "As part of our Vital Brooklyn initiative, we're addressing critical needs in the community including new housing, educational programs, healthy food options, violence prevention, and more. We are committed to continuing to grow the local economy and provide opportunities for the residents of Brooklyn."
In August, the Governor announced an additional 1,000 affordable apartments targeted to seniors living in New York City Housing Authority developments that will be built on underutilized NYCHA property in Central Brooklyn, and build on the RFPs that will lead to the creation of 3,000 affordable homes. Governor Cuomo also announced in August new actions to increase access to nutritious foods and address chronic food insecurity and health disparities in central Brooklyn communities. He added to that announcement with a $1.825 million investment in new mobile markets, food insecurity screening for seniors, youth run farmers markets, community gardens, and a food distribution hub siting study to help ensure local communities have the ability to purchase fresh, local foods, and have the support they need for healthier lifestyles.
In July, Governor Cuomo announced a $3.1 million investment to renovate and transform eight community gardens and deliver a much-needed direct water connection to 14 others, to be completed by fall of 2019. This month, he also announced a new 407-acre park along Jamaica Bay that will be named after Shirley Chisholm, a Brooklyn native and the first African American Congresswoman. Prior to that, the Governor announced flagship ambulatory care sites and partnerships with six Brooklyn-based federally qualified health centers to form the foundation of its $210 million, 32-site ambulatory care network.
The release of the affordable housing RFP announced today follow the Governor's award of $664 million in funding to create a sustainable healthcare system that expands access and transforms care throughout central Brooklyn. These targeted investments—announced in January—will strengthen local healthcare facilities to close current gaps and increase services; transform the healthcare system by increasing access to quality services and preventive care; and develop a 32-site ambulatory care network that will include partnerships with existing community-based providers.
The Governor launched the Vital Brooklyn initiative in spring 2017, presenting the community with an array of options to create a new model for community development and wellness. The Governor then charged each Assembly Member in Central Brooklyn with convening a Community Advisory Council consisting of community leaders, local experts, advocates, and other stakeholders to assess these options—and to consider the unique needs and opportunities of their district. State Senators representing parts of central Brooklyn were also actively engaged in the process. Over several months, the Community Advisory Councils assembled in the community to participate in focused discussions with state agencies, empowering communities to program and to direct the committed state resources. Since the launch of the initiative, a total of 25 community meetings have brought together nearly 100 key community stakeholders. Today's announcements were developed through and informed by this robust community-based planning effort.
Central Brooklyn is one of the most vulnerable areas in all of New York State, with measurably higher rates of obesity, Type 2 diabetes and high blood pressure, limited access to healthy foods or opportunities for physical activity, high rates of violence and crime, wide economic disparities due to unemployment, and high poverty levels, and inadequate access to high quality health care and mental health services.
Winners of First Affordable Housing RFPs
Apex Building Company, L+M Development Partners, RiseBoro Community Partnership and Services for the UnderServed (S:US) have been selected to purchase and redevelop the former Brooklyn Developmental Center under Vital Brooklyn's affordable housing initiative. The development will provide more than 2,400 units of affordable housing, with 45 percent of those available to households earning up to 50 percent of Area Median Income, including approximately 207 units for formerly homeless individuals and families, approximately 185 units for intellectually and developmentally disabled individuals, approximately 156 units for seniors and a $1.2 billion investment in East New York. None of the units will be available to households earning more than 80 percent of AMI.
The development will include workforce development and outreach to place local residents in construction jobs at Jamaica Bay Landing, and seven community partners will provide job training and entrepreneurship programs. The project is based on 'blue zones' planning, modeled after communities worldwide that have the longest lifespans, and includes 11.3 acres of public open space consisting of a retail main street, civic plaza, garden corridor, residential courtyards, a maritime grove fitness loop and productive zones.
[…]