S:US CEO Donna Colonna Announces Retirement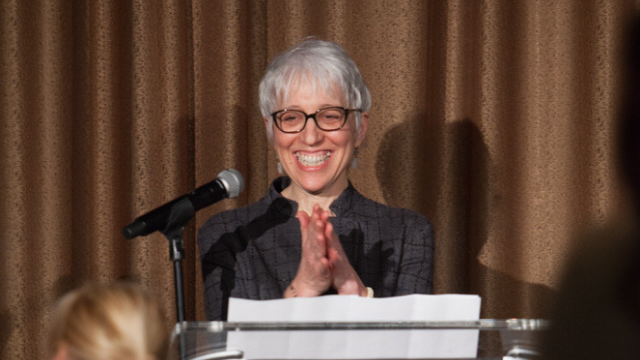 Photo credit: S:US
Donna Colonna has made the decision to retire as President and CEO of Services for the UnderServed (S:US), after 25 years of passionate and dedicated service to the organization. Her retirement is effective January 31, 2022. Beyond her official retirement date, Donna will serve as an advisor to the board and the new CEO for one year, to help ensure as smooth and seamless a transition as possible. The S:US board has engaged Howe-Lewis International to find her replacement.
Donna has spent the last 48 years as a vocal advocate for the rights of, and services for individuals and families with developmental disabilities, people with behavioral health challenges, and people impacted by poverty. Her life's work has been dedicated to breaking down the stigma of disability and homelessness, building community, and helping to right societal imbalances. She now believes it is time for her to move on to the next phase of her life. She will be leaving S:US with a solid foundation — a dedicated workforce, a talented executive team, a supportive board of directors, and a respected service reputation. The organization is poised for a strong and healthy future and she has expressed her confidence that S:US will remain a force for good.
In Donna's own words, "Service to S:US and the people we support has been a labor of love, and I will be eternally grateful for having had this opportunity." The S:US community is equally grateful to her for her years of visionary and bold leadership, and for a legacy that we are all proud to have helped her build.
Thank you Donna.