S:US Community Makes Wishes Come True With 2014 Holiday Stocking Project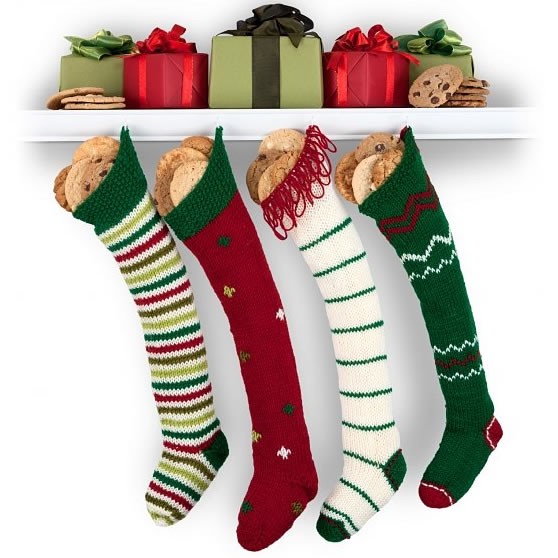 The holidays are a special time to give and spread joy and for another year our Holiday Stocking Project provided an opportunity for both our volunteers and individuals to share in the spirit.
Founded in 2001, the Holiday Stocking Project offers New Yorkers an opportunity to share in the spirit of the holiday season by creating a personalized stocking filled with gifts for individuals we serve — some of whom don't have have family or social networks, or otherwise can't afford gifts.
This year our volunteers went above and beyond to make sure that our consumers could take part in the holiday cheer.  Our central office was flooded with over-sized stockings that toppled with presents of every size as volunteers checked off the items that the program's recipients wanted most.  One resident simply wanted ink pens so that he could write more (the volunteer matched with him gave him enough boxes to last all year along with several other surprises!) while others desired new shoes, makeup, toys, music — from mp3 player to a drum set — or gift cards so that they could look forward to making trips to pick out their own items.
Many volunteers invited family and friends to share the joy and hosted stocking stuffer parties where to wrap gifts and decorate over-sized stockings with individual's names for personal touch that individuals have said makes them feel even more special.
Fluent Co. hosted a stuffing party in November where they wrapped gifts for for 58 children from our Rose McCarthy shelter in Brooklyn. Our Young Leadership Council member Joanna Volpe gathered coworkers at New Leaf Literary to donate 13 stockings across our residences.  Retailer Bloomingdale's donated high quality coats that were so beautifully wrapped that the receivers almost didn't want to open them. S:US board member Michelle Ballan brought family and friends together over food to wrap gifts for 37 individuals. And even more gifts poured in from volunteers!
The gifts were passed out at parties across our different shelters and residences and individuals were filled with excitement and gratitude as they received.  "I'm grateful for the gesture of kindness this holiday season," said Genesis resident Joel McKiver, adding he'd like to meet the people who gave him his coat to personally say thank you.  His neighbor Louis Crossman said he appreciated the coat and ski mask he received as a gift and said, "I'm most thankful, this gets better and better every year!"
The project has grown from 200 gifts in it's first season to nearly 1,000 gifts this season.  Thank you to everyone who made it a success!
Click here to see pictures from our volunteer's holiday stuffing parties and of our individuals receiving their special gifts.