S:US Goes Purple!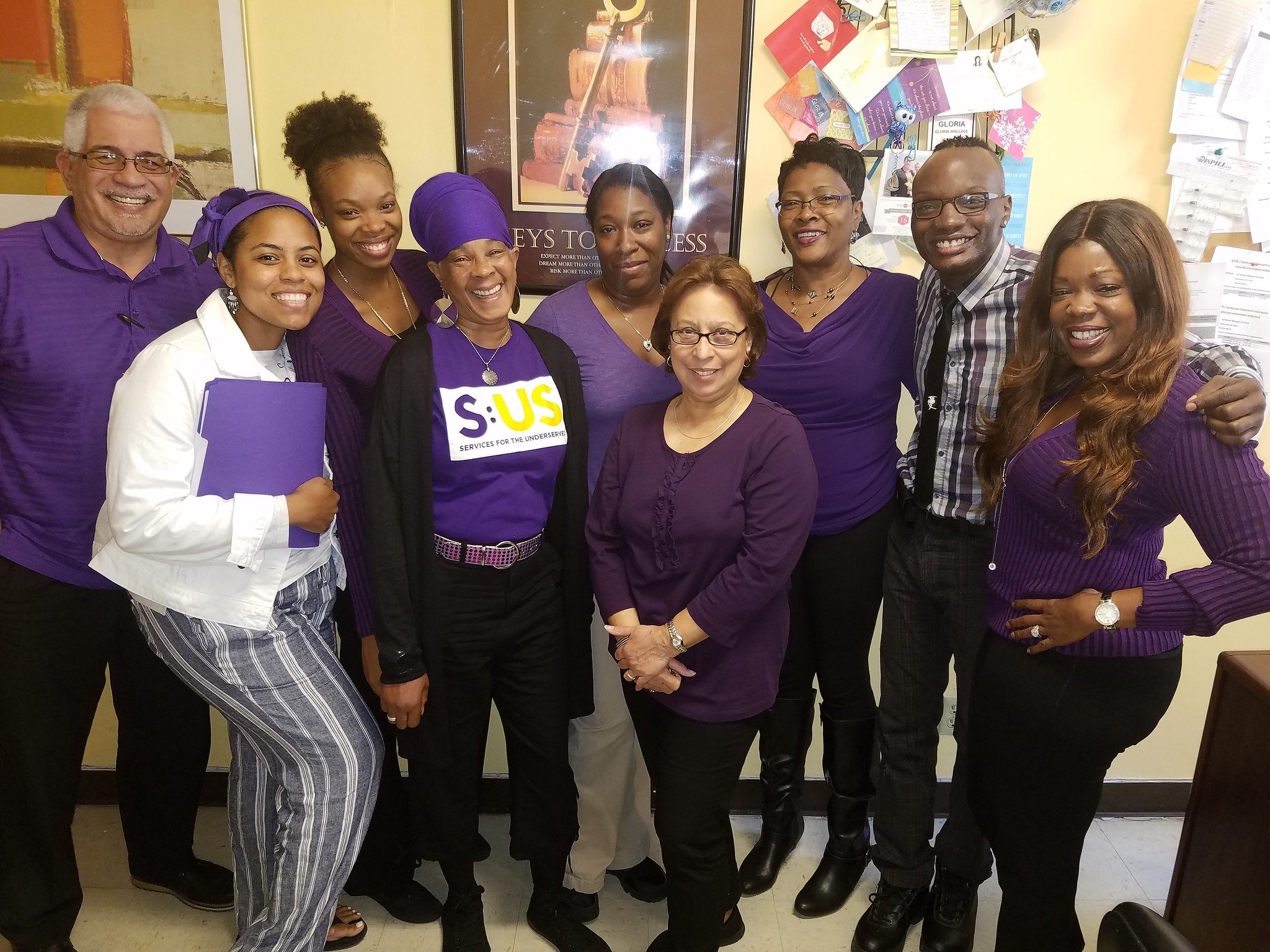 Photo credit: S:US
ABOVE:  S:US staff at Esperanza Community residence. [See more photos]
October is Domestic Violence Awareness Month with the Thursday the 6th being Domestic Violence Awareness Day #NYCGoPurple.  S:US staff got into into the spirit of the day by wearing varying shades of violet purple, violet and mauve to raise awareness of domestic violence in New York City.
S:US has a long history of helping survivors of domestic violence through our domestic violence respite centers.  This is why we joined with the Mayor's office to raise awareness about the issue of domestic violence and the resources available to survivors.
We hope you did your bit too by wearing purple…
…No?
Don't worry: You can still help raise awareness by visiting our Facebook, Twitter and Instagram sites and clicking on SHARE so your friends get to see our posts about domestic violence!