S:US granted $125,000 from New York Community Trust to strengthen peer supports for opioid recovery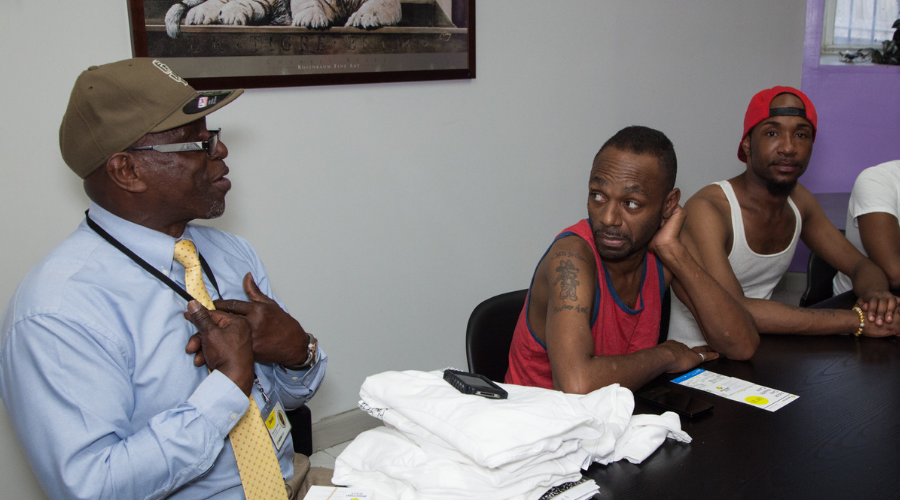 Photo credit: S:US
Services for the UnderServed was awarded $125,000 in funding from The New York Community Trust for the Opioid Outreach & Engagement Project, which will bring one-on-one support to people with opioid-related conditions at homeless shelters in Brooklyn. Peers – people with personal experience with substance use recovery  – will provide personal support to connect people to treatment and other services at S:US' Certified Community Behavioral Health Clinic.
---
 New York Community Trust Awards $6 Million in Grants
Philanthropy News Digest
December 22, 2018
The New York Community Trust has announced thirty-seven grants totaling $6 million to organizations working in the areas of civil and human rights, education, aging, the environment, health and human services, nonprofit management, women and girls, and workforce and youth development.
Grants include $125,000 to Services for the UnderServed in support of peer counselors working to help opioid users in Brooklyn break their addiction; $50,000 to Disability Rights Advocates in support of efforts to convince the city to install more accessible pedestrian signals that use audio messages and vibrations to accommodate the needs of people who are blind or have low vision; $125,000 to INCLUDEnyc to expand its Spanish-language workshops and online resources to more than twelve hundred families of children with disabilities; $150,000 to El Puente de Williamsburg in support of its efforts to advocate for better air quality and more green space in the community; and $145,000 to Memorial Sloan Kettering Cancer Center in support of a collaboration with the SUNY College of Optometry aimed at launching a fellowship program that will equip optometrists to detect eye cancers early.
Other recipients include the Fund for Public Schools, which was awarded more than $1 million to help schools in the city test and identify reading programs that best meet students' needs; United Neighborhood Houses of New York, which will receive $50,000 to advocate for city-funded senior services that attract active baby boomers and provide opportunities for them to design and lead projects; Sheltering Arms Children and Family Services, which will receive $101,000 to provide social work support for home-based childcare providers and the children and families they serve; and and CUNY's Bernard M. Baruch College, which was awarded $465,000 for a leadership development and management training program focused on mid-level nonprofit managers.
For a complete list of grant recipients, see the New York Community Trust website.
Read the original article here. 
---