S:US Helps Thousands of New Yorkers During COVID-19 Crisis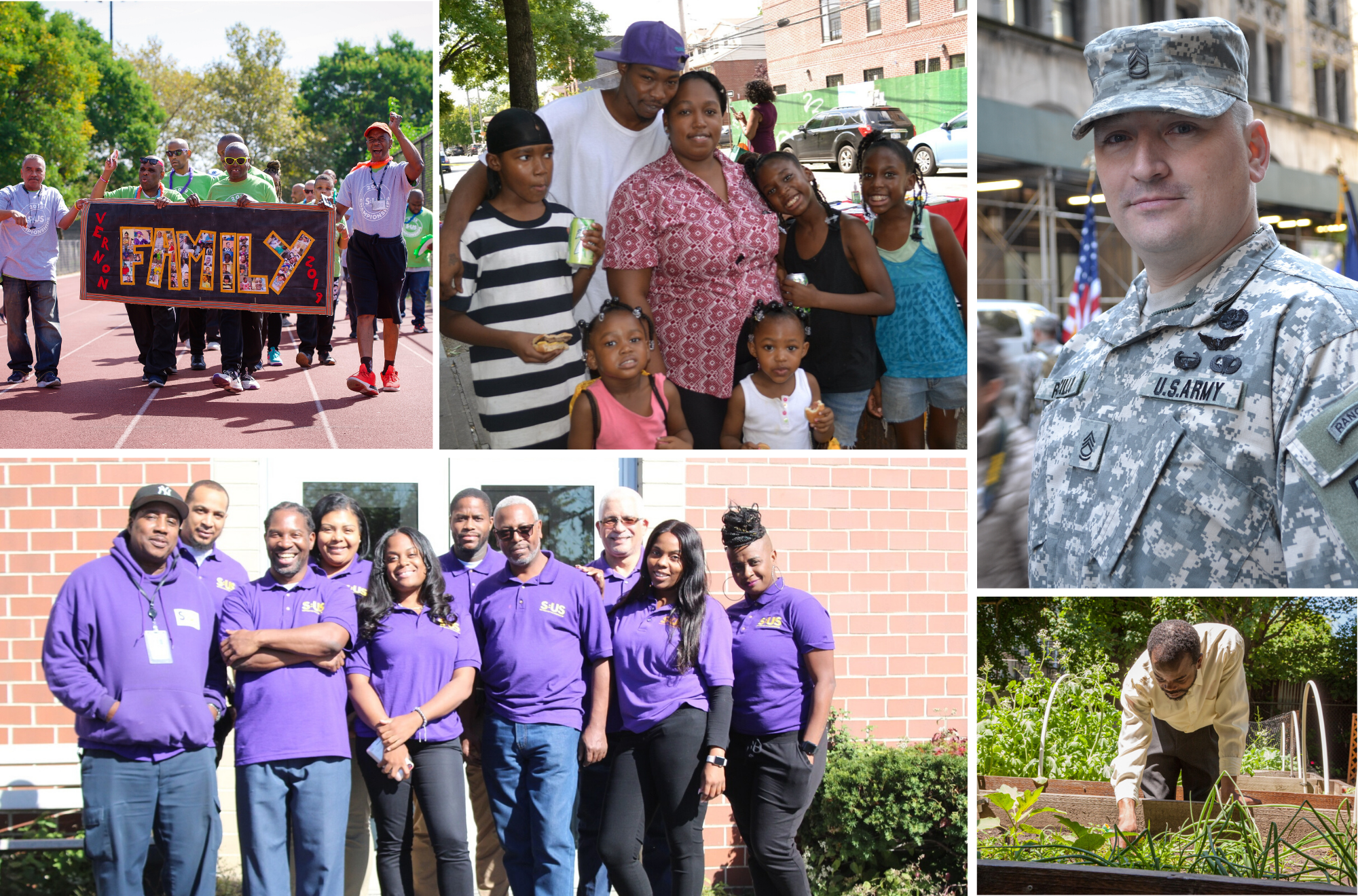 Photo credit: S:US
These are the faces of S:US, the people we serve and our staff who support them.
As we all adjust to the reality and uncertainties associated with the coronavirus public health crisis, S:US remains committed to serving the most vulnerable people in New York City, and to the safety and well-being of our staff. We sincerely appreciate your commitment and we value your support during this challenging time.
Our approach at this difficult time is informed by guidance provided by the Centers for Disease Control and Prevention, and state and city health officials.
In addition to maintaining many of the services we have always provided, we are addressing concerns around the pandemic by taking these actions:
Sanitizing our program sites and residences regularly; deep cleaning as necessary
Following the safety protocols and visitor restrictions recommended by federal, state and city agencies
Keeping the people we serve who show symptoms isolated as best as we can, and ensuring they receive appropriate medical care
Utilizing telemedicine to access medical care virtually
Encouraging social distancing, as challenging as that is for the healthcare industry
Keeping the people we serve and those who serve them informed, safe and supported
As an agency, we have changed the way we operate some of our programs — we are redeploying staff and resources to the sites where they are needed the most; we are using our fleet to transport supplies and staff to programs; we are managing staffing coverage; and we are being very mindful of the needs of the agency, as well as the personal health concerns some of our staff understandably may have.
At this time of extreme uncertainty, we are more committed than ever to the safety, health and well-being of the people we serve, our staff, and the community.
WE NEED YOUR HELP NOW
In order to sustain our critical operations, we have and will continue to incur extraordinary costs to protect the people we serve and support our staff who are on the frontlines of our response, putting their own lives at risk, every day.
Your gift to S:US now will help us keep our programs strong, our clinics open at a time when they are needed more than ever, and our staff supported as they support the people we serve.
We know you value the social safety net and compassion S:US offers. At this difficult time, we would be most grateful for anything you can give. We stand together, and we will get through this as a community.