S:US Hosts IDNYC Pop-Up Enrollment Site In Queens: July 13-31, 2015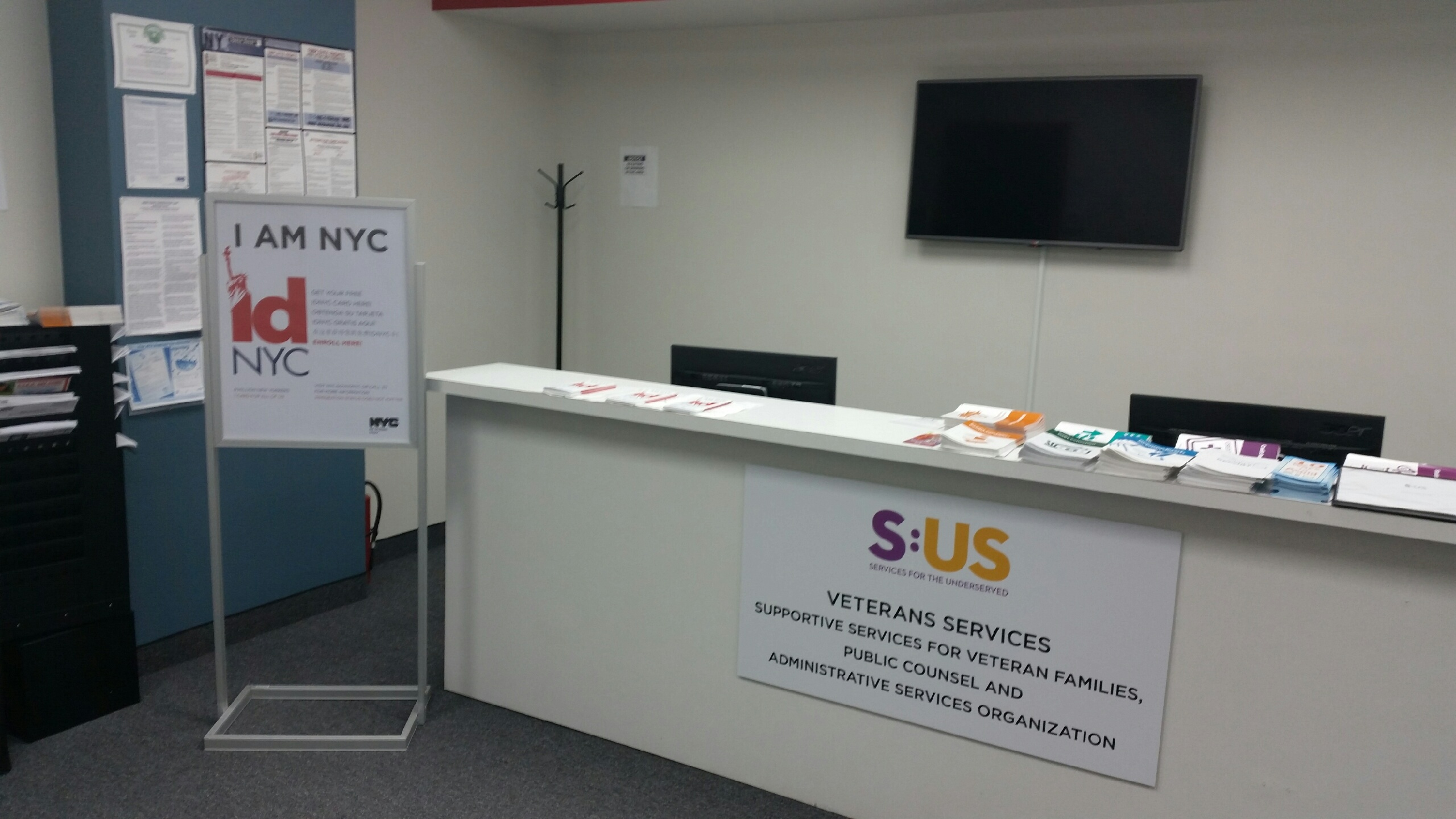 S:US is proud to support the IDNYC program that gives every New Yorker the opportunity to receive identification. From July 13-31, we are operating a pop-up IDNYC enrollment site to help meet the city's increasing demand for IDs.
The IDNYC program gives even the most vulnerable people a chance to obtain a government-issued photo ID. The ID card grants access to all city buildings that provide services to the public and allows cardholders to enroll in numerous city programs that require identification. Other benefits include access to many of the city's museums, zoos and botanical gardens.
This week, the de Blasio administration announced a new veterans designation feature for IDNYC cards that will help veterans access exclusive benefits. New applicants will have to meet proof of veteran status in addition to the already established requirements to obtain an IDNYC card, including proof of residency and identity. For a complete list of acceptable documents click here.
The S:US-operated pop-up site is one of three new IDNYC enrollment centers at veteran service locations in the Bronx, Manhattan and Queens to improve accessibility.
Visit S:US' IDNYC pop-up enrollment center to get your ID today!
Address: 163-18 Jamaica Ave., Suite 607, Jamaica, NY (Take the E, J, Z to Jamaica Center- Parsons/Archer).
Hours: Monday through Friday from 9 a.m. to 5 p.m. by appointment only. Appointments can be made at this site, or the site nearest you by calling 311 or booking online.