S:US Presents Dr. Brian Iwata With Award Of Appreciation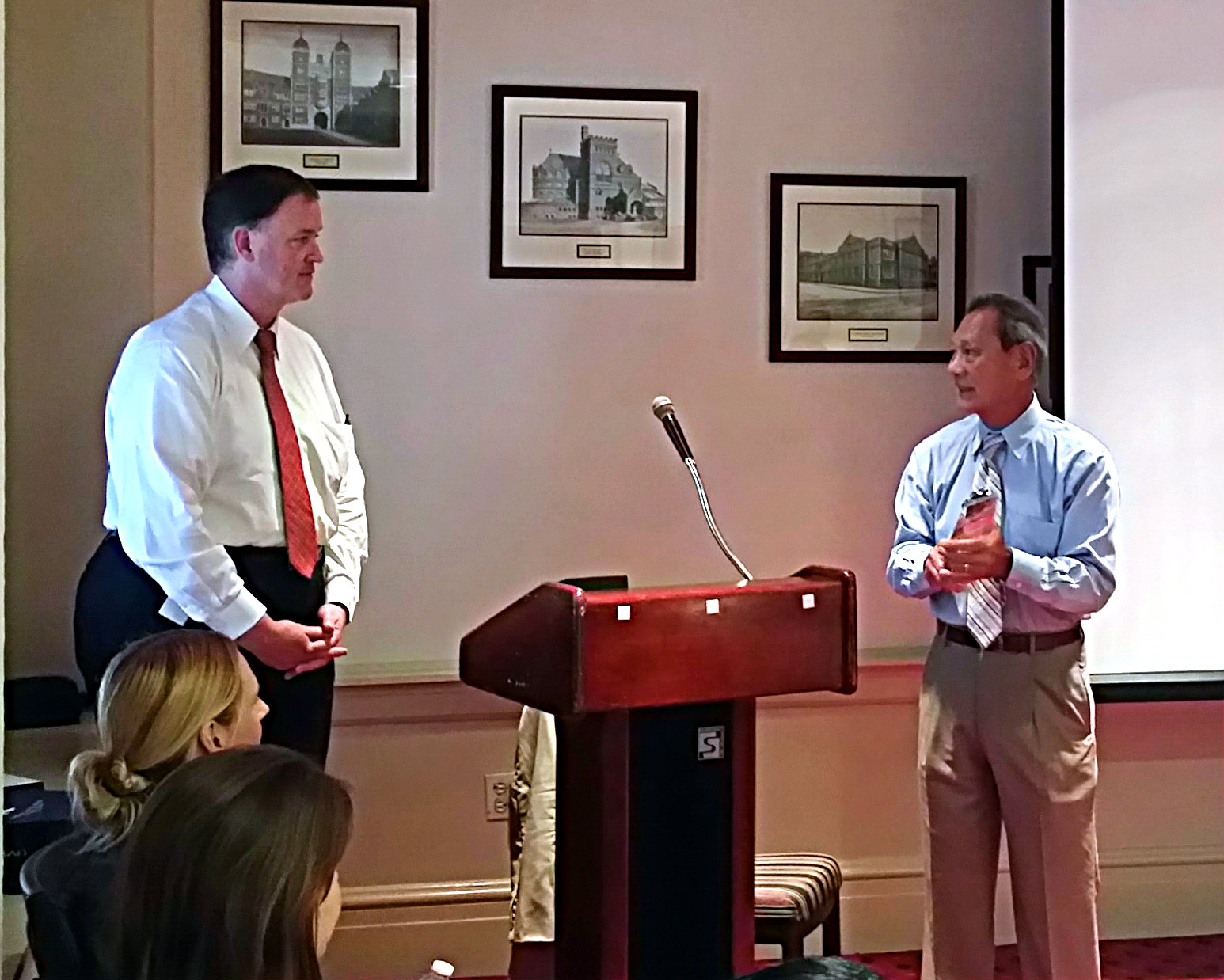 On Friday, May 9, Services for the UnderServed (S:US) presented  an award of appreciation to Dr. Brian Iwata, one of the foremost researchers, clinicians, and educators in the field of Applied Behavior Analysis (ABA) for over three decades.
In the past three years, Iwata has worked with S:US—which provides housing and support services to 7,500 New Yorkers—to integrate ABA into the organization's programs and services for adults with autism, who have traditionally received less attention in research and treatment. He has helped to align its work in behavior management with best practices by designing effective, and systematic research based interventions for individuals served by S:US. As this area of S:US' work develops, it will help to inform the organization as well as human services providers on how to help adults with autism to build skills and reduce challenging behavior, thus helping them to become more independent.
"Both Dr. Iwata and S:US are optimistic about the future of this work," said Terry Blackwell, COO of S:US. "It is S:US' hope that implementing a rigorous, adult-focused approach to ABA will benefit the individuals we serve and encourage other organizations to adopt a similar urgency in serving adults with autism."
During a two-day visit with S:US on Thursday, May 8 and Friday, May 9, Iwata visited S:US program sites to meet with individuals with autism and intellectual disabilities who are served by S:US. He also guided S:US staff on how to create sustainable clinical pathways for individuals with challenging behaviors and inform decisions on treatment, outcome measures and person-centered planning.
On May 9, S:US offered a half-day workshop in which Iwata presented modern strategies for the assessment and treatment of challenging behavior, and discussed strategies of using ABA-based methods to move from intervention towards prevention. The workshop, which was approved for continuing education hours for BCBAs and BCaBAs, was attended by over 60 program administrators, behavior analysts, psychologists, special education staff, and supervisors of direct care providers from around the country. Iwata's presentation will help to inform attendees' work with individuals with autism and influence their agencies' approaches to ABA.
"I'm happy to be working with S:US these past few years," said Iwata last week. "S:US is an impeccable organization that is doing a lot of important work, which I hope sets an example for other organizations. I look forward to being able to continue working with this very important initiative."
Stay connected to S:US and to learn more about S:US' programs and services for individuals with developmental disabilities.