S:US receives grant to help veterans with employment and housing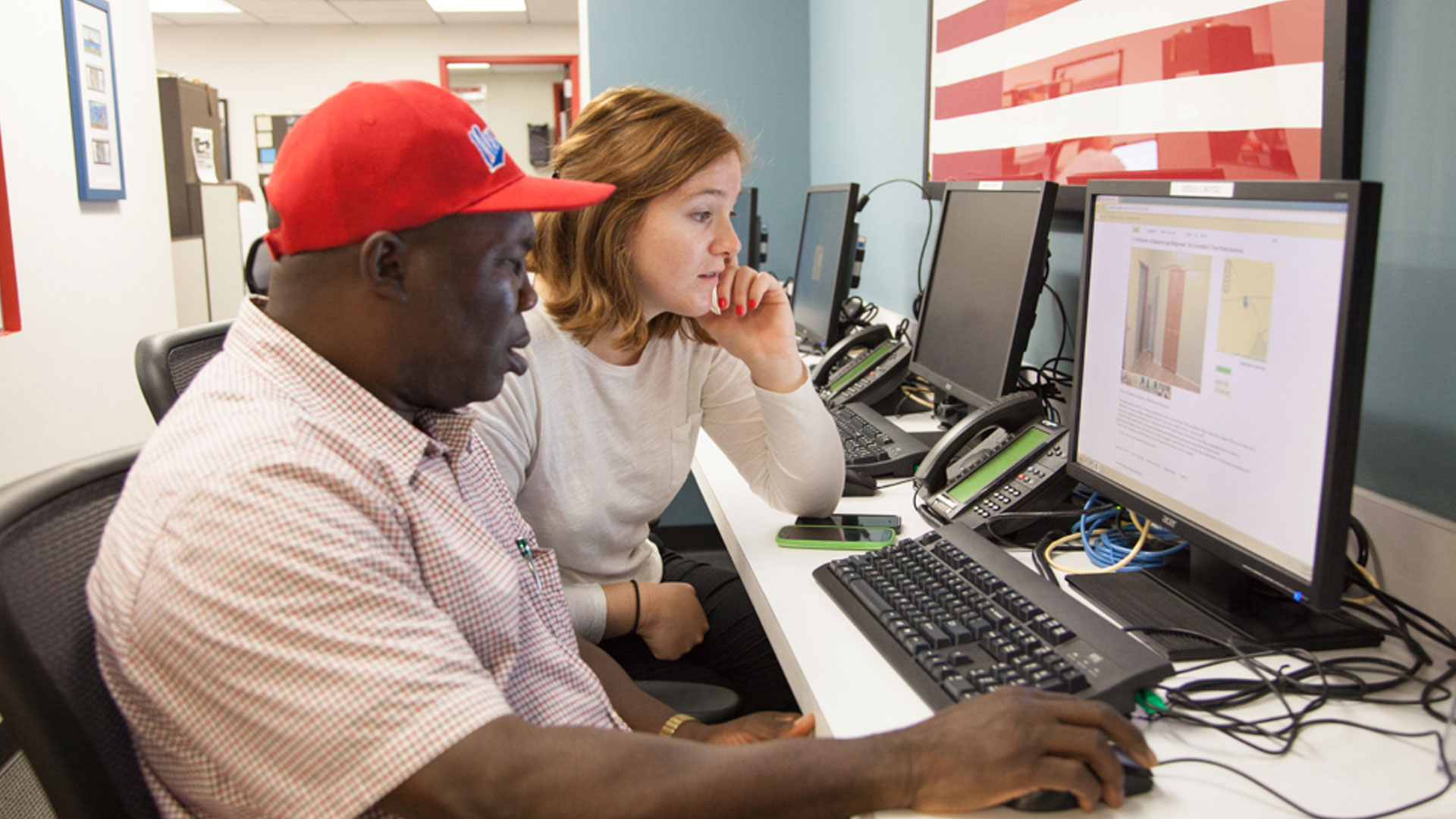 We're proud to announce that S:US has received a grant from the Bob Woodruff Foundation (BWF) to help serve at-risk veterans in New York City. BWF leverages its expertise and collaborative network to find, fund and shape innovative programs that help our impacted veterans, service members and their families thrive.
The goal of this grant is to provide employment services, case management, and financial assistance for housing and employment-related needs to at least 100 veterans, ensuring that they meet their long-term housing and employment goals.
S:US supports veterans at risk for homelessness, unemployment, untreated medical, mental health and substance use challenges, and disconnection from social interaction. Nearly all S:US veterans qualify as very-low income, per federal guidelines. However, hundreds of these veterans do not qualify for government-funded programming such as the VA's Supportive Services for Veteran Families and the Homeless Veterans' Reintegration Program. The BWF grant will help us fill this gap, ensuring that more veterans are able to receive the support and services they need.
Each year, S:US partners with nearly 3,000 veterans and their families to prevent homelessness, provide rapid rehousing support, and help them find employment opportunities and other resources. S:US also provides behavioral health and other support services to help veterans plan for long-term stability. In the past three years, our programs moved more than 270 veteran households into permanent housing and helped prevent homelessness for an additional 250 veterans.
BWF has previously given grants to S:US for COVID-19 supplies and programming for veterans, as well as career services for post-9/11 veterans. This new grant is part of an investment of $3.9 million by BWF to 34 organizations that work to ensure that veterans, service members, their families and caregivers thrive.
According to Anne Marie Dougherty, BWF CEO, "BWF's investment in these organizations reflects our commitment to improving the health and wellbeing of our veterans, service members, their families and caregivers" Ms. Dougherty added "I'm proud that our current funding includes a focus on the wellbeing of the entire family, as we know it's not just the veteran who's impacted by military service but their families as well."
In addition to serving veterans with the greatest barriers to independence, S:US serves the needs of veterans at the highest risk of suicide due to the effects of chronic homelessness and unemployment, untreated PTSD, disconnection from their families, and a variety of social supports.
ABOUT THE BOB WOODRUFF FOUNDATION
The Bob Woodruff Foundation (BWF) was founded in 2006 after reporter Bob Woodruff was wounded by a roadside bomb while covering the war in Iraq. Since then, BWF has led an enduring call to action for people to stand up for heroes and meet the emerging and long-term needs of today's veterans, including mental health, caregiver support, food insecurity and service-connected fertility issues. To date, BWF has invested over $124 million to find, fund and shape programs that have empowered impacted veterans, service members, and their family members across the nation, reinforcing the message that BWF has 'Got Your Six'. To discover stories of success and innovation from BWF's network of partners, please visit bobwoodrufffoundation.org or follow us on Twitter at @bwforg.
ABOUT SERVICES FOR THE UNDERSERVED (S:US)
S:US plays a critical role in the health and wellbeing of more than 37,000 of New York City's most vulnerable individuals and families each year, helping them overcome complex and challenging life circumstances. At S:US, we understand that for there to be long-term social change, we must invest in people and communities. We work to eliminate the root causes of inequity and poverty, while addressing people's unique needs—needs that are compounded by the challenges people face due to a lack of opportunity. We give people hope, providing a path to a bright future for themselves, their families, and communities, a future that is not defined by challenges, but by opportunity for all. Learn more at sus.org.
---