S:US Receives Grant to Improve Food Security for New Yorkers in Need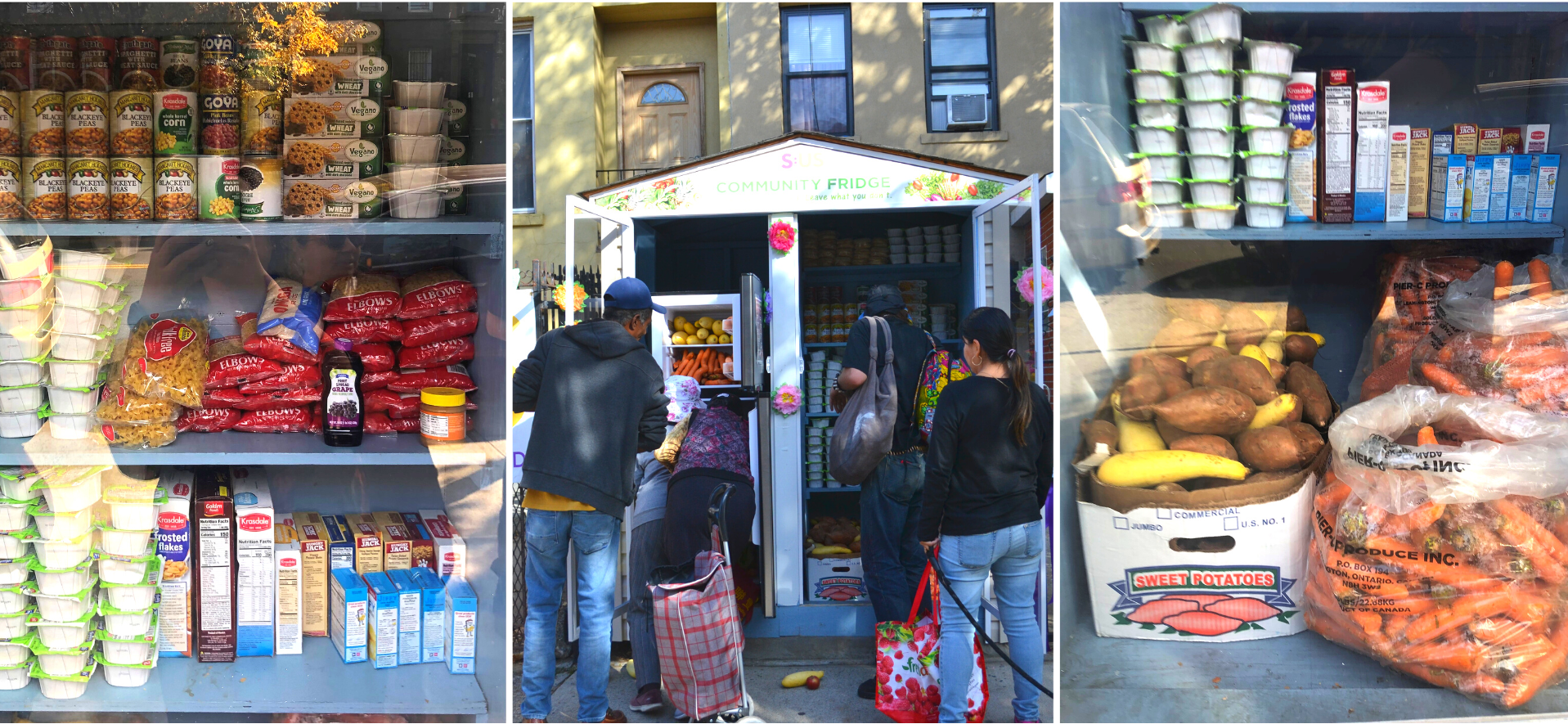 For Immediate Release:
March 14, 2023
Media Contact:
Alexis Geslani, Marketing & Communications Director
[email protected] | 646-315-3475
---
(New York, NY): Services for the UnderServed (S:US) has received a grant from Affinity Legacy, Inc., to improve food security for New Yorkers in need. S:US is a New York City nonprofit that works with more than 37,000 individuals and their families every year to create pathways to rich and productive lives by offering housing, employment, skills-building, treatment, and recovery services.
This grant will help S:US expand and enhance their Community Food Security Program, which provides therapeutic horticulture, community fridges as part of food security programming, and vocational development to a range of underserved New York City residents, leveraging a citywide network of more than 70 community farm and garden spaces.
"As we all know, New York City is experiencing unprecedented levels of food insecurity, with hunger impacting an estimated 1.5 million New Yorkers last year. S:US is deeply committed to ensuring an equitable, participatory food system by supporting the food security of the people we serve and elevating their voices and power within food system work," said Dr. Jorge R. Petit, President and CEO of Services for the UnderServed. "We're thankful for Affinity Legacy's support of New Yorkers in need."
The people served by S:US have experienced very complex and challenging life circumstances. S:US works with people who have lost their homes; people living in poverty; veterans who are challenged by homelessness, depression, and unemployment; women and children who have experienced domestic violence; people with mental illness and addiction challenges; people with autism and other intellectual/developmental disabilities; and people living with HIV/AIDS.
The grant is provided by Affinity Legacy's Community Grant Program, which is providing financial support via grants to eligible organizations in New York City and the surrounding counties that promote the health and well-being of underserved communities.
"Affinity Legacy is pleased to count S:US among its partners. We look forward to seeing S:US expand and deepen its impact in the food insecurity space, serving the needs of underserved communities in sustainable ways," said Clara Hansen, Executive Director of Affinity Legacy, Inc.
The S:US Community Food Security Program has grown and adapted to meet the needs of the people they serve and the larger community throughout the pandemic. Like many people in low-income communities, the people S:US serves experienced food insecurity at the onset of the COVID-19 crisis; 15% expressed an increase in need for food resources in 2020. To address this challenge, S:US partnered with local restaurants and food vendors to deliver meals and groceries to their residences and created the S:US Food Security Resource Hub, an online space for assembling and sharing food security information. In 2022, S:US expanded their Urban Farms footprint to approximately 20,000 square feet of growing space across 71 locations in the Bronx, Brooklyn, Queens, and Manhattan which produced an estimated 9,100 lbs. of fruits, vegetables, and culinary herbs, equivalent to 7,500+ meals with an estimated market value of more than $45,000. This past year's exceptional harvests from several community farm sites led S:US to pilot a redistribution program to deliver fresh produce to S:US programs and residents experiencing food insecurity. They engaged a record 624 participants in their programming.
What distinguishes this Community Food Security Program from other urban farming and food security initiatives in the city is how S:US involves the community in every element of the program. This program is staffed and run by the people S:US serves. S:US employs 23 staff and engages more than 70 core volunteers who are individuals with intellectual/developmental disabilities (I/DD) and formerly homeless individuals with behavioral health challenges. S:US staff know the needs of the people they serve and advocate for food security programming. S:US staff members are the farmers who grow and harvest produce and package and distribute food to their neighbors. During the pandemic they shifted their focus to find additional food resources and created online cooking classes. Last year, S:US installed two community fridges in Brooklyn and the Bronx to help community members experiencing food insecurity. The fridges will be replenished with fresh fruits and vegetables three times per week and cared for by individuals with (I/DD) as part of S:US' Day Habilitation programming. A third community fridge is slated to launch in East New York in April.
S:US also engages the larger community to shape and participate in the urban farming and harvests. Each year they rely on the generosity and talents of more than 300 community volunteers ranging from neighbors to corporate teams to maintain and scale their urban farms. As part of the Community Food Security Program, S:US is hosting an inaugural event, Summit to Serve New York: Uniting on Food Justice, on April 19, 2023, at NYU's Kimmel Center for University Life. The event, which will address social justice themes, will feature noted community leaders in the NYC-region food justice movement, diverse speakers from multiple sectors, and organizations serving New Yorkers in the food security and food justice space showcasing their work.
The S:US Community Food Security Program will continue to grow and adapt to meet the needs of the individuals S:US serves, and with help from Affinity Legacy, Inc., they can significantly scale and expand the program to serve the larger community.
###
About Services for the UnderServed
S:US plays a critical role in the health and well-being of more than 37,000 of New York City's most vulnerable individuals and families each year, helping them overcome complex and challenging life circumstances. At S:US, we understand that for there to be long-term social change, we must invest in people and communities. We work to eliminate the root causes of inequity and poverty, while addressing people's unique needs—needs that are compounded by the challenges people face due to a lack of opportunity. We give people hope, providing a path to a bright future for themselves, their families, and communities, a future that is not defined by challenges, but by opportunity for all. Learn more at sus.org.
About Affinity Legacy, Inc.
Affinity Legacy, Inc., formerly known as Affinity Health Plan, Inc., operates as a not-for-profit organization based in the Bronx, New York. Building on a storied, multi-decade history of addressing the health care needs of underserved individuals, families and communities, Affinity Legacy's mission is now manifested through grants made to community-based organizations serving the residents of New York City, Nassau, Suffolk, Westchester, Rockland and Orange Counties. For more information, visit affinitylegacy.org.