S:US Response to Coronavirus & How You Can Help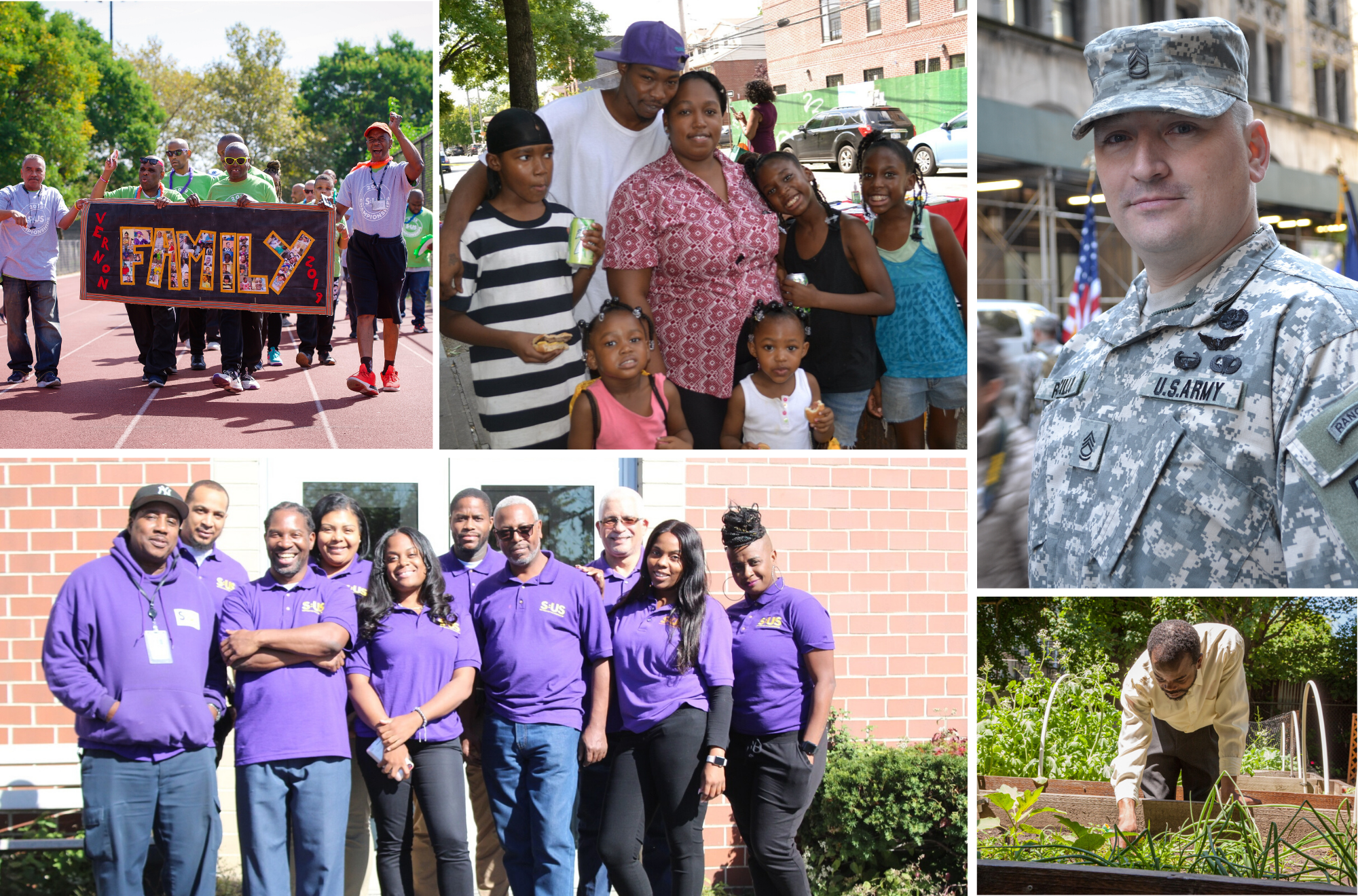 These are the faces of S:US, the people we serve and our staff who support them.
As we all adjust to the reality and uncertainties associated with the coronavirus public health crisis, S:US remains committed to serving the most vulnerable people in New York City, and to the safety and well-being of our staff. We sincerely appreciate your commitment and we value your support during this challenging time.
Our approach at this difficult time is informed by guidance provided by the Centers for Disease Control and Prevention, and state and city health officials.
In addition to maintaining many of the services we have always provided, we are addressing concerns around the pandemic by taking these actions:
Sanitizing our program sites and residences regularly; deep cleaning as necessary
Following the safety protocols and visitor restrictions recommended by federal, state and city agencies
Keeping the people we serve who show symptoms isolated as best as we can, and ensuring they receive appropriate medical care
Utilizing telemedicine to access medical care virtually
Encouraging social distancing, as challenging as that is for the healthcare industry
Keeping the people we serve and those who serve them informed, safe and supported
As an agency, we have changed the way we operate some of our programs — we are redeploying staff and resources to the sites where they are needed the most; we are using our fleet to transport supplies and staff to programs; we are managing staffing coverage; and we are being very mindful of the needs of the agency, as well as the personal health concerns some of our staff understandably may have.
At this time of extreme uncertainty, we are more committed than ever to the safety, health and well-being of the people we serve, our staff, and the community.
How can you help us during this challenging time?
As we work together to navigate through the COVID-19 health crisis by following strict guidelines and safety procedures, we remain dedicated to providing critical services to New York City's most vulnerable individuals and families who need our support now more than ever.
As many government leaders tell us, we're just at the beginning of this health crisis. We need your help to ensure that S:US is able to provide increased services and supports in the coming weeks and months ahead.
A gift to S:US will help us continue to address the pressing needs of the thousands of people who are relying on us right now for shelter, food, and care for their emotional and physical health. Your gift will also help us procure additional supplies such as masks, gowns and gloves, as we work closely with people in frail health, both where they live and in our treatment clinics.
We hope we can count on you to help us by making an online donation.
Thank you so much for your compassion and generosity. We stand together, and we will get through this as a community.
Additional Resources
Public Health and Government Agencies
Mental Health Resources and Hotlines
Caregiver Help Desk: Caring for a loved one can present new challenges given the current restrictions on outdoor activity and high risks for senior citizens. Between 8:00 AM and 7:00 PM, you can call this hotline where caregiving experts can provide the information you need to navigate complex caregiving challenges. Call 855-227-3640 to speak with a caregiving expert.
Crisis Text Line: This service provides free trained crisis counselors who can listen and respond through text messages. They operate 24/7. Text "MHA" to 741741 to get in touch.
Disaster Distress Helpline (DDH): This free helpline provides crisis counseling and support for anyone experiencing distress or behavioral health concerns related to public health emergencies and other natural disasters. Call 1-800-985-5990 or text "TalkWithUs" to 66746.  
NYC Well: This city-operated hotline offers free, confidential mental health counseling 24/7. You can call 1-888-NYC-WELL, text "WELL" to 65173 or visit their website to chat with a professional.
National Domestic Violence Hotline: Practicing social isolation can be extraordinarily difficult for those living with abusive intimate partners. Call 1-800-799-7233, log onto www.thehotline.org or text "LOVEIS" to 22522 to speak with someone.
New York State Office of Mental Health (NYS OMH): In response to increased need for mental health care, NYS OMH has created a hotline with free mental health counseling. Call 1-844-863-9314 to speak to someone.
Sanvello Health: Free premium access to its digital care delivery platform in order to help people cope with mental health impacts of COVID-19.
The Trevor Project: This nonprofit organization operates a national 24-hour toll free confidential suicide hotline for LGBTQ youth. To reach the hotline, call 1-866-488-7386 or text "START" to 678678.
You can also sign up for COVID-19 text message alerts from New York City by texting "COVID" to 692-692 or call New York State's COVID-19 hotline at 1-888-364-3065.
Other Resources