Thank You, S:US Nurses!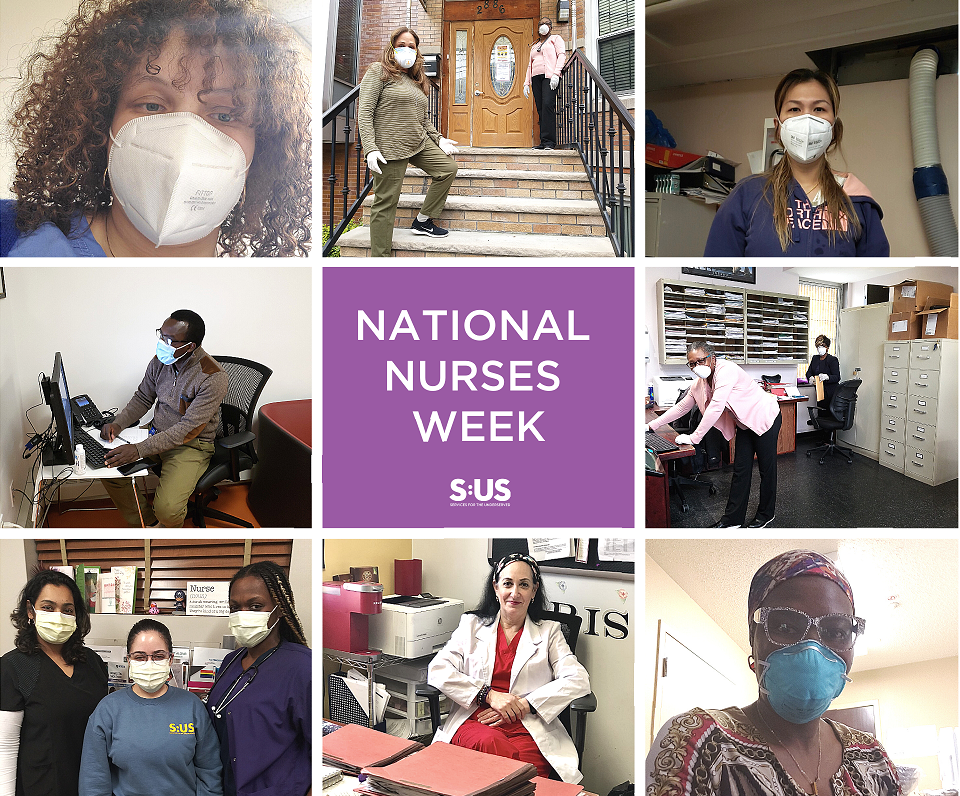 Photo credit: S:US
It's National Nurses Week! The pandemic has illustrated the important role that nurses play in keeping people healthy. The S:US nurses are true heroes. During this pandemic, they have monitored and assisted all our clients, including those who contracted COVID-19. Every day they work tirelessly, following up with symptomatic clients and caring for them. They have even taken care of staff when we weren't feeling well. We appreciate all nurses during this challenging year and every​ year. Our heartfelt thanks to all S:US nurses in service of staff and the people we support! Read two S:US nurse profiles below.
Psychiatric Mental Health Nurse Practitioner Joann Paoletti continues to be an asset to the Men's Shelter, ensuring clients have access to psychiatric services during the pandemic. The staff is grateful to her dedication to the program and the people she serves. Recently, she talked about providing continued supports to a client who moved out of the shelter: "In the two years that I've worked at this shelter, I have come across many men who have made an impact in my life. One of them is Mr. G, a homeless man in his early thirties who has a substance use disorder. He discussed his frustration about his circumstance and his sadness at the absence of his family's presence. He has proudly secured employment and an apartment. He has been in remission for six months and is now working through a program offered at his Methadone Clinic. Mr. G hopes to be reunited with his family soon."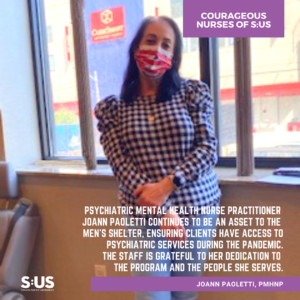 Nurse Nyla Ramsumair has demonstrated and shown her true passion and compassion for supporting the health and well-being of both staff and 300+ clients at the Family Shelter. She prioritizes clients' medical needs, follows up on hospital admissions and discharges, and partners with staff to support clients who need additional care. When it comes to incidents on-site, Nurse Ramsumair is always ready and willing to lend her support and utilize her knowledge and expertise with crisis response and management. Nurse Ramsumair goes above and beyond to make the families and staff comfortable, safe, and healthy. We are grateful to her for her service to the S:US community.