Thank You For Serving Our Country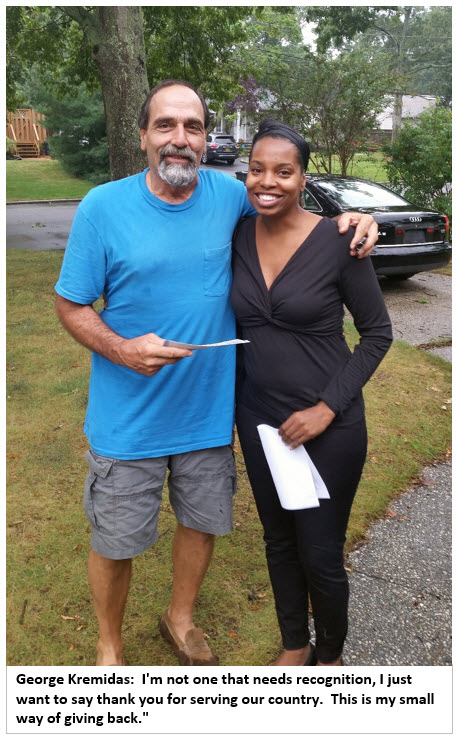 Photo credit: S:US
One New Yorker found a special way to say "thank you" to Veterans that S:US serves. George Kremidas offered to donate his 1999 Audi A6 (right, in background) to a Veteran working with our Supportive Services For Veterans Families unit at our Long Island office.
Here, in his own words, is why George decided to donate his car to S:US:
"My sister, Effie Huber, does a lot of work with Angels for Warriors. Angels for Warriors works closely with Services for the UnderServed and I fully support how they help our Veterans on Long Island. My son-in-law is a Marine who is currently serving in North Carolina and I just hope someone would do the same for him. I'm not one that needs recognition, I just want to say thank you for serving our country. This is my small way of giving back."
For her part, the Veteran who received the car, Monique Lyerly, (pictured) was overjoyed at Mr. Kremidas' gesture of generosity.
"I am extremely appreciative of this gift. This car is going to change not only my life, but also the lives of my children."