Virtual Tie-dye Event Connects People in S:US Residences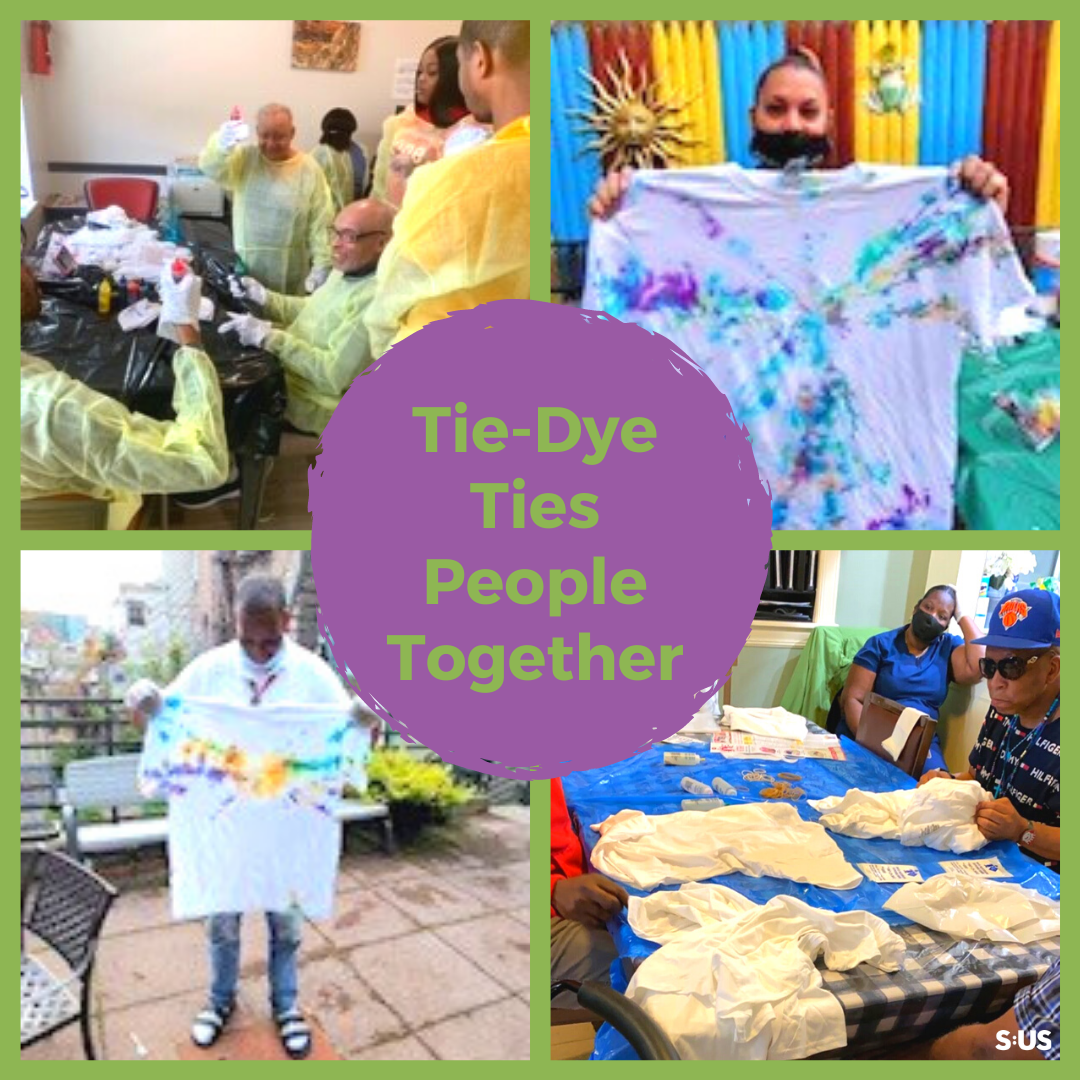 Photo credit: S:US
S:US supports individuals with intellectual/developmental disabilities to live in the most integrated community setting possible. S:US group homes offer support services that give people access to medical, psychological, nutritional, and employment services. We also host events to help residents express themselves through art, build skills, and connect with each other and their communities.
The Developmental Disabilities Services team co-hosted a virtual tie-dye event for people supported in homes managed by S:US. Each participant had to RSVP to this event two weeks in advance in order to receive the necessary supplies, including white t-shirts, various colors of dye, and many rubber bands.
Participants made vibrantly colored t-shirts from the backyards of S:US residences in the Bronx and Brooklyn. Art instructor and S:US Residential Habilitation Specialist/Special Events Project Leader Sharonda Johnson led the event by Zoom.
It was a spectacular event which was extremely well-attended and everyone came away with a unique, colorful t-shirt they made themselves. Both people supported by S:US and staff had a lot of enthusiasm in learning this new artistic skill. What a fun way to express ourselves and connect with each other safely!
---