Virtual Trim the Tree Holiday Extravaganza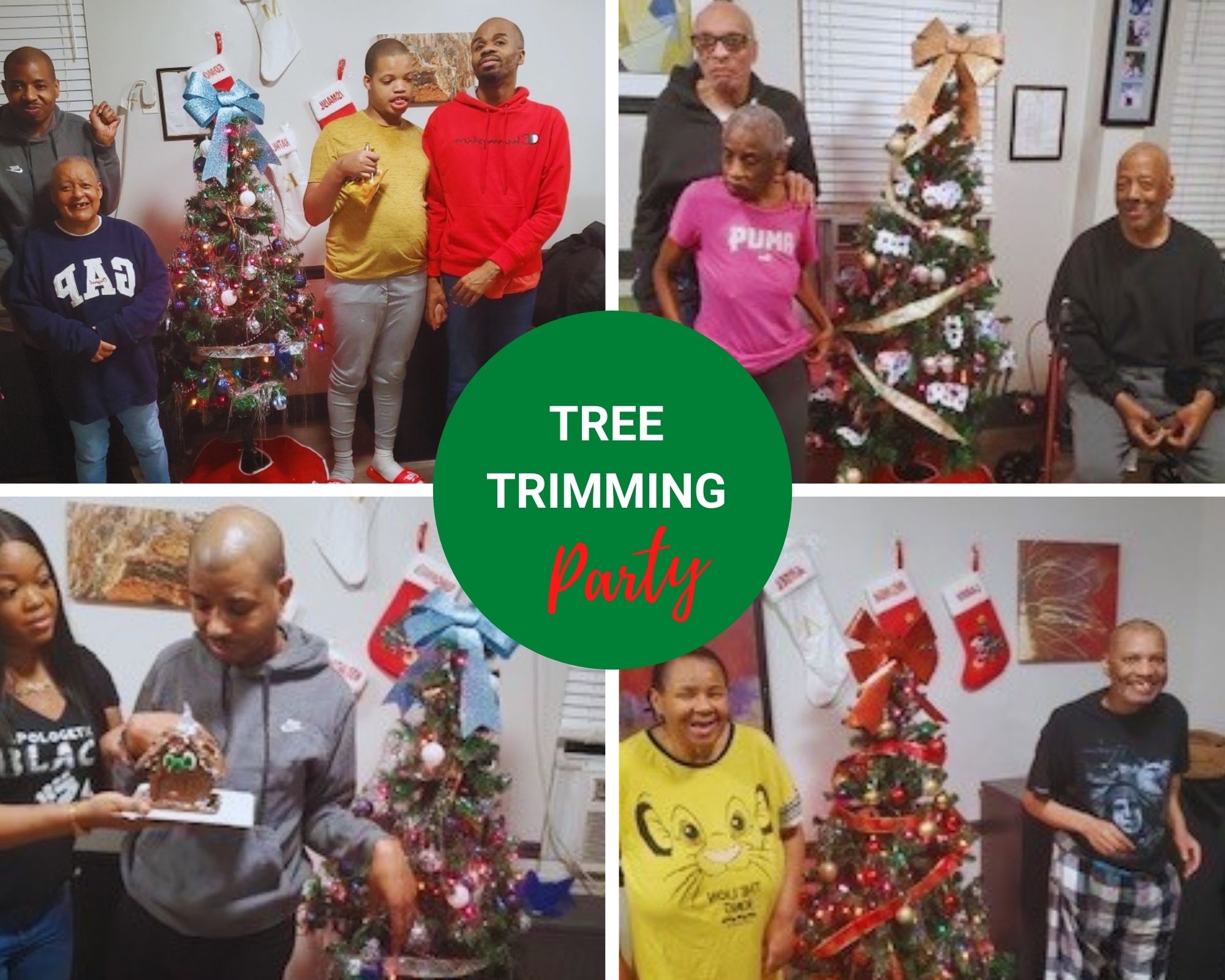 On a late afternoon in December, S:US Residential Habilitation Specialists hosted a Virtual Trim the Tree Holiday Extravaganza party. The holiday soirée was held for housemates with developmental disabilities supported by S:US to celebrate the holidays, decorate their homes and Christmas trees, and connect with each other through Zoom.
Each home played holiday music while they strung lights and decorated their spaces. Everyone made homemade peppermint hot chocolate with support from staff. Candy canes were shared and each home assembled a gingerbread house with edible decorations for display. All participants had a different design for their gingerbread house but worked together to complete their edible art. Each group showed off their decorations and their gingerbread houses while discussing their holiday plans via Zoom. A warm camaraderie was fostered and everyone had fun and enjoyed their hot chocolate.
Happy Holidays!