Virtual Valentine's Day Party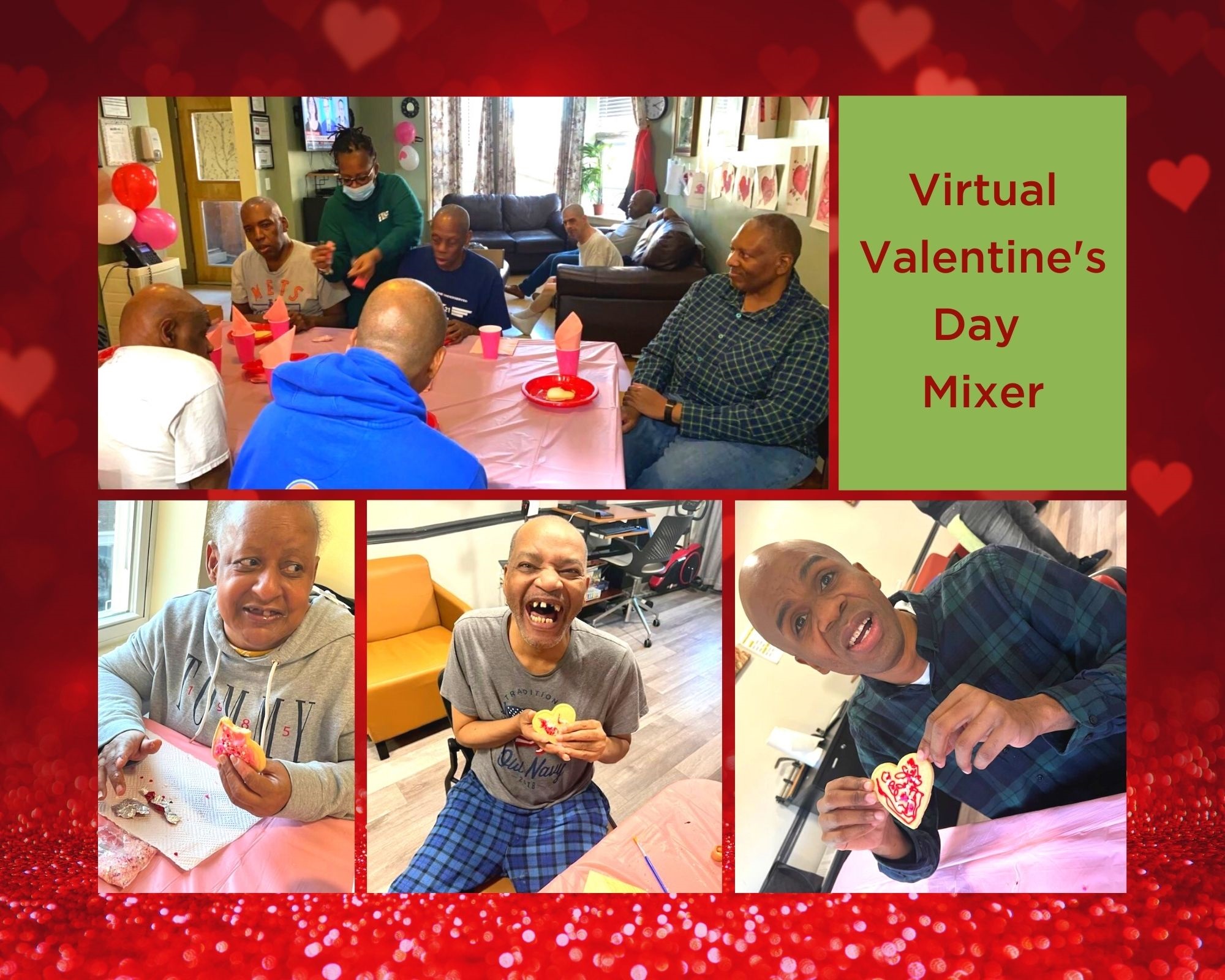 Photo credit: S:US
People supported by S:US took part in a virtual Valentine's Day party. Everyone gathered to decorate Valentine's Day cookies, prepare hot cocoa bombs, and enjoy lively music. The goals of this event were to build connection and community, and provide some fun festivities for the holiday. The evening was full of laughs, music, hard work, and yummy cookies! We're delighted to share a few sound bites from our participants:
"I liked the cookies. I painted them with lots of bright colors. It was fun!"
– Miguel
"I wrote my name on the cookie. I liked everything about it."
– Clifford
"It was fun. I liked the arts and crafts."
– Mary
We're grateful to S:US staff for hosting this heartwarming event.