Get to know our Panelists


Event #1
Topic: Hunger
Tuesday, January 26th, 2021
PANELISTS

Donna Colonna
website
President and CEO
S:US
Donna Colonna joined Services for the UnderServed in 1997. Ms. Colonna has spent her 45+ year career at various nonprofit organizations, having started in State government at the NYC regional level. She has served in industry leadership positions in statewide and NYC trade associations and on numerous government committees that have shaped policy and program implementation.
Ms. Colonna served as a member of the NYS Medicaid Redesign Team's Behavioral Health Reform and Affordable Housing Workgroups. She is a founding member and Board Chair of Care Design NY, a Care Coordination Organization (CCO) for individuals with intellectual/developmental disabilities and a collaborative network of Developmental Disabilities providers designed to integrate services in the emerging model of managed care. She serves on the Behavioral Health Advisory Board of Healthfirst and United Health. Ms. Colonna is a member of the DOH & OPWDD Joint Advisory Council, charged with advising New York State with respect to the oversight of managed care for people with developmental disabilities. She is also a member of the NYS Developmental Disabilities Advisory Council (DDAC). In February 2020, Ms. Colonna was appointed a member of Governor Cuomo's Medicaid Redesign Team II. She serves on the NY Community Advisory Board of Enterprise Community Partners, and on the Board of Directors of the Supportive Housing Network of New York.
Ms. Colonna's most recent honor was being named by City & State New York in 2021 among the top 100 most powerful healthcare executives leading New York through the coronavirus crisis. Throughout her career, Ms. Colonna has been a vocal advocate for the rights of, and services for, individuals and families with developmental disabilities and behavioral health challenges, and for people living in poverty. Her life's work has been dedicated to breaking down the stigma of disability and homelessness, building community and helping to right societal imbalances.

Matt Jozwiak
website
Founder + CEO
Rethink Food
In 2017, Matt Jozwiak founded Rethink Food, a not-for-profit whose mission is to reduce food insecurity with practical solutions that will have lasting impact. Rethink Food develops distribution models, including partnering with restaurants, to provide nutritionally dense, culturally sensitive meals for underserved communities. Prior to founding Rethink Food, Jozwiak worked on the culinary team of notable restaurants worldwide including Auberge de L'ile Barbe in Lyon, Noma in Copenhagen, and The NoMad in New York before becoming a chef de partie at Eleven Madison Park in New York, at age 27. Prior to this, he completed his professional culinary training with Pierre Orsi in Lyon, France in 2015. Jozwiak is a member of the board of Rethink Food and also serves on the advisory board of The Foundation for New York's Strongest. He has published opinion pieces on food insecurity and distribution in publications such as New York Daily News and frequently lectures on these issues at Cornell and Columbia Universities. A native of Milwaukee, Wisconsin, Jozwiak currently resides in New York City.
Nicole Ponseca
website
Cookbook Author, Social Justice Advocate,
Restaurateur, Filipino Food Pioneer,
Creative Director
James Beard Award nominated Nicole Ponseca is a restaurateur and cookbook author best known for bringing Filipino food to the American mainstream. First with Maharlika then with Jeepney, Ponseca was responsible for exposing discerning New York diners to Filipino flavors. The popularity of her two restaurants translated into a best-selling debut cookbook called I Am a Filipino which received a James Beard Award nomination for Best International Cookbook in 2019, and was on the best cookbook lists of 2019 by The New Yorker, Boston Globe, Chicago Tribune, Los Angeles Times, New York Times Book Review, Houston Chronicle, Food52, PopSugar, and more. Ponseca has made appearances on NBC News, Beat Bobby Flay, Chopped, Worth It, Munchies, Tasty, Zagat and was featured in the documentary ULAM: Main Dish.
Born in Philadelphia, Ponseca was raised in San Diego and has spent 20+ years in New York City. In her past life, she was an advertising executive working with Fortune 500 clients by day. At night, she was moonlighting as a restaurant hostess, determined to learn as much as she could about the restaurant business. Her first solo foray into the restaurant scene began with a wildly successful series of pop-up engagements when the concept of a pop-up was still brand new to most people. Fast forward a few years later and Ponseca was one of the 1.3% of female-owned businesses that exceeded $1MM in revenue (as estimated by the NY Times). I Am a Filipino is in its third printing and a follow-up book is coming soon.

Marcus Samuelsson
website
Award-winning Chef, Restaurateur, Author,
Philanthropist and Food Activist

Marcus Samuelsson is the acclaimed chef behind many restaurants worldwide including Red Rooster Harlem, MARCUS Montreal, Marcus B&P and Red Rooster Overtown in Miami. Samuelsson was the youngest person to ever receive a three-star review from The New York Times and has won multiple James Beard Foundation Awards including Best Chef: New York City and Outstanding Personality for No Passport Required on PBS. He is a longstanding judge on the hit Food Network show Chopped. He is the author of multiple books including The New York Times bestselling memoir Yes, Chef and his latest book, The Rise: Black Cooks and the Soul of American Food, debuts on October 27. His podcast, This Moment with Swedish rapper Timbuktu is out now.


Billy Shore
website
Executive Chair
Share Our Strength
Billy Shore is the executive chair of Share Our Strength, which through proven, effective campaigns like No Kid Hungry and Cooking Matters, connects people who care to ideas that work. Since founding Share Our Strength in 1984 with his sister Debbie, Billy has led the organization in raising more than $600 million to fight hunger and poverty, and has won the support of national leaders in business, government, health and education, sports and entertainment.
Billy is also the chair of Community Wealth Partners, Share Our Strength's for-profit consulting firm that helps leaders and communities solve social problems.
Before founding Share Our Strength, he served on the senatorial and presidential campaign staffs for former U.S. Senator Gary Hart and as Chief of Staff to former U.S. Senator Robert Kerrey. In 2014, congressional leaders appointed him to the National Commission on Hunger, a group tasked with finding innovative ways to end hunger in America.
In addition to his work with Share Our Strength, Billy is a leading voice in the national conversation on hunger and poverty. He is the author of four books focused on social change, including "Revolution of the Heart" (Riverhead Press, 1995), "The Cathedral Within" (Random House, 1999), "The Light of Conscience" (Random House, 2004) and most recently, "The Imaginations of Unreasonable Men" (Public Affairs, 2010). He also hosts Add Passion and Stir, a weekly podcast that brings together high-profile chefs and change-makers to talk about the central role food plays in social justice.
Billy was named one of America's Best Leaders by US News & World Report.
---
 EVENT #2
Topic: Homelessness
Tuesday, March 30th, 2021
PANELISTS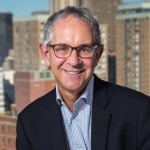 Ron Moelis
website
CEO + Founding Partner
L+M Development Partners 
As CEO and Chairman of L+M Development Partners Inc., Ron Moelis has co-founded a company that is a leader in developing affordable, mixed-income and market rate housing.  Under Ron's leadership, L+M has been responsible for more than $9 billion in development and investment, and has acquired, built or preserved nearly 30,000 residential units in New York's tristate area, the West Coast and Gulf Coast regions. Community leaders, government officials and institutional investors turn to L+M because of its consistent track record of excellence.
Ron founded L+M as a double bottom line company, where its success is measured not only in financial returns but also by positive impacts.  One of the key priorities embraced by L+M, in addition to creating quality affordable housing, is impacting the resident's quality of life and ensuring they are able to stay in their homes — the pandemic and its impact on job loss and health created an urgency around finding solutions to eviction and thereby preventing homelessness.  In response, Ron led an effort to coalesce the real estate community and ultimately helped create Project Parachute — an effort involving social service providers (including S:US), philanthropies and property owners to cooperate in providing outreach and financial assistance to alleviate tenant hardship, in particular among lower income families. In addition, as part of the Project Parachute mandate, L+M, along with a nonprofit service provider, created a pilot program with a commitment of funding, cooperation, and resources for joint outreach to tenants in financial distress with the goal of keeping those families safe in their homes for the long term.
Ron also serves on the Board of Trustees of the Tenement Museum and Board of Trustees for Montefiore Health Systems. He is on the National Advisory Board at the Netter Center for Community Partnerships at the University of Pennsylvania and on the Advisory Board of Project Parachute.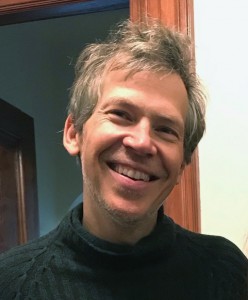 Arlo Monell Chase
website
Senior Vice President of Real Estate
and Property Development
S:US
Since 2014, Mr. Chase has directed the real estate, facilities, and property development teams at S:US, comprising of more than 65 employees, and oversees a real estate portfolio of 140 buildings containing more than 1.5 million square feet under management. He is leading the dramatic expansion of S:US's role as a developer of affordable and supportive housing, with more than 1800 units in development or under construction and almost 1,000 units under ownership. Mr. Chase is a member of the twelve-person executive leadership team which collectively manages an organization with 2,500 employees and a $250 million annual operating budget.
Formerly, Mr. Chase was principal at Alembic Community Development where he directed the firm's real estate development work in New York City. Prior to working at Alembic, Mr. Chase was the Senior Vice President for Policy Initiatives at New York State Homes and Community Renewal.
Mr. Chase began his career in the legal space , having worked as an attorney at Nixon Peabody and at Manatt Phelps & Phillips, where he represented developers of affordable housing and syndicators of low-income housing tax credits. He is a graduate of Duke University (B.A. History, cum laude) and NYU School of Law (magna cum laude, Order of the Coif).
As a lifelong New York City resident, Mr. Chase has dedicated his professional life to addressing poverty in New York City. He has published several articles in law journals and has taught a class housing policy at Brooklyn Law School. Mr. Chase lectures frequently on affordable housing issues at conferences and industry-related events. He lives with this family in Brooklyn.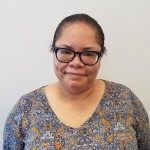 Jean Taitt
website
Director of Social Services
C&C Apartment Management, LLC 
Jean Taitt is Director of Social Services with the Social Services Department team at C&C Apartment Management, LLC.  Jean is responsible for collaborating with staff in Marketing/Leasing, Legal, Compliance, and Accounting departments to provide the best customer service to applicants and tenants. Her responsibilities are providing advocacy, counseling, crisis intervention and eviction prevention with a focus on individuals and families with special needs, such as, homelessness, mental health issues, medical issues, etc.  
Jean joined C&C Apartment Management in October 2008 as a Consultant through the Doe Fund as a contracted employee. In April 2014, Jean was hired directly by C&C. She has over 20 years of experience in the field of Social Work including 10 years at Urban Pathways, Inc. as its Director of Outreach.  Jean is a Licensed Clinical Social Worker (LCSW). She has a joint bachelor's degree in Psychology and Anthropology from Middlebury College. She has a master's degree in Social Work from Hunter School of Social Work with a Concentration in Administration. She also earned a Certification in Seminar In Field Instruction (SIFI) from New York University.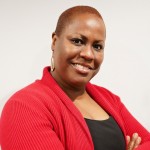 Renee Joseph
website
Marine Corps Veteran
Intake Coordinator, S:US
Renee joined S:US in June, 2018 as a Veteran Peer Specialist before assuming her current position as an Intake Coordinator. Prior to joining S:US, Renee had her own personal experience of homelessness between 2015 and 2017. She considers it one of the lowest and darkest periods of her life. With determination, help from her friends and the HUD-VASH program (Housing and Urban Development -VA Supportive Housing Program), she successfully acquired permanent housing in February 2018. 
Renee proudly served in the Marine Corps for 11 years. She has a Bachelor of Arts from Hamilton College, a Masters of Business Administration from University of Phoenix and an Associate of Applied Science in Culinary Arts from Le Cordon Bleu (Austin, Texas).
Renee is originally from Trinidad and Tobago. She and her mother relocated to Bronx, NY when she was 14 years old. Renee currently resides on Long Island, NY.