Food Collection for S:US Community Fridges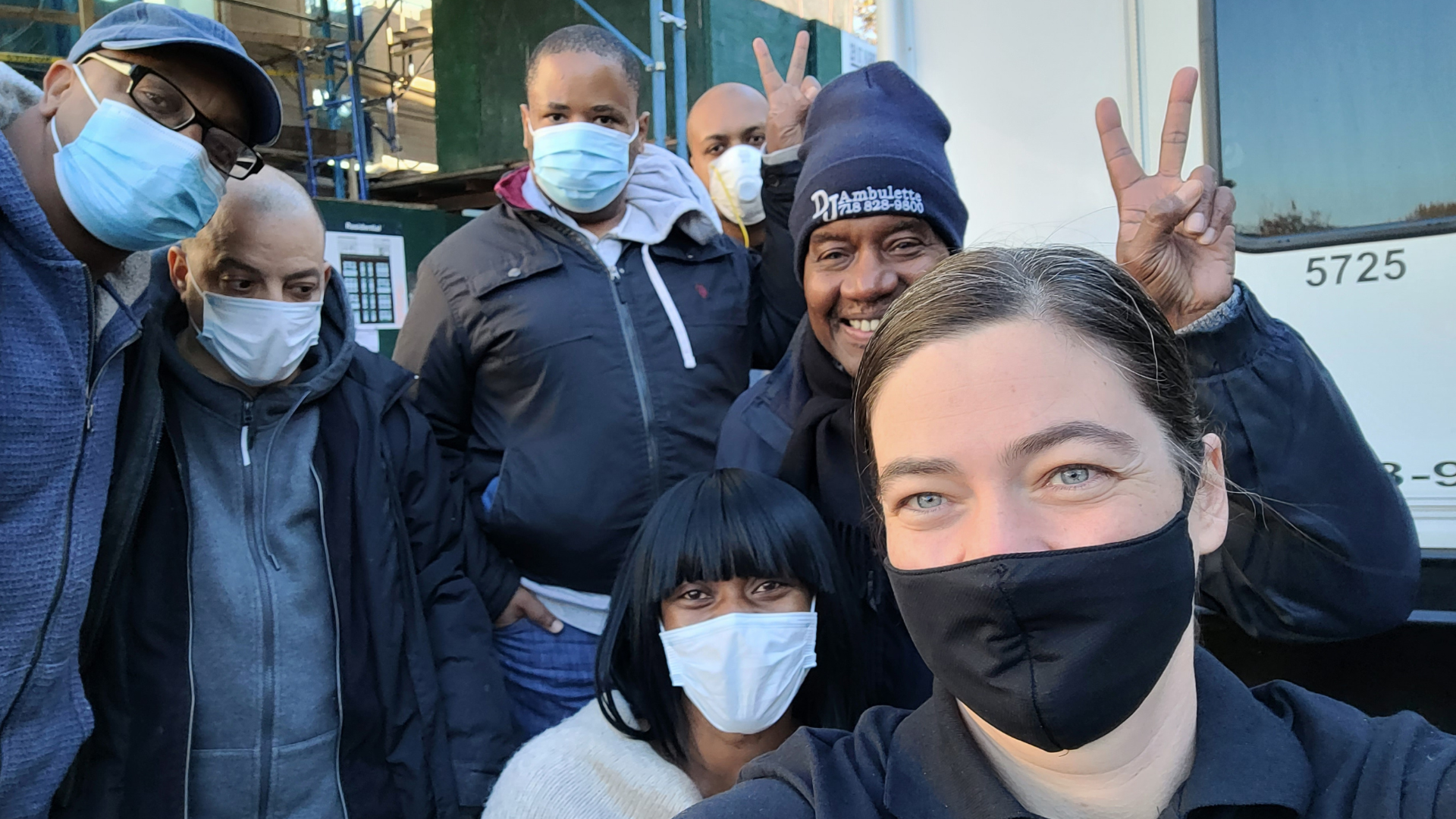 S:US VP of Evaluation and Practice Innovation Erin Palmer reached out to her daughter's daycare center, the Lightbridge Academy, to see if they are interested in organizing a food drive for the community fridge near them in Brooklyn. Our community fridges offer free food and non-perishable items to neighbors in need at two locations in Brooklyn and the Bronx. The Lightbridge Academy Director, their staff and family members were so excited about the proposed food drive. The food drive was woven into the curriculum for all 146 of their students—the children made and decorated the boxes for the food collection and discussed the themes of helping neighbors, generosity and gratitude in their classrooms. In total, students, staff and families collected 20 heavy bags and one huge sack of non-perishable food and household items.
On Monday, a group of people supported from S:US' Day Habilitation Program—Vinny, Aaron and Kenny—along with DSP Omar White, met Erin and the daycare staff to collect the donations and transport them to the community fridge. People supported manage the fridges, replenishing food and other items a few times a week in service to the community as part of their day hab programming.
Due to the success of the food drive and the innovative learning it fostered among the student body, the Lightbridge Academy intends to continue this community event, expanding to their neighborhood network of grocers and will also create a clothing drive to aid the shelters managed by S:US.
We are grateful to Lightbridge Academy for supporting our community this holiday season!
---