Meet Deborah Wolfe, S:US' Newest Board Member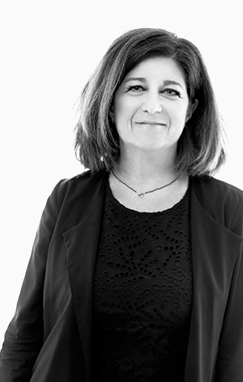 S:US, Inc.  is pleased to announce the appointment of Deborah Wolfe to the Board of Directors.
Wolfe  is a partner at Frankfurt Kurnit Klein + Selz, PC in the Corporate & Finance Group. She advises on complex mergers and acquisitions, restructurings, private equity investments, joint ventures, and the structuring, formation, financing, operation and purchase and sale of assets and entities across many sectors, with particular focus on the media, entertainment and advertising industries. She has particular expertise advising innovative start-ups and young companies on matters ranging from retaining and incentivizing key employees to obtaining financing and forming structuring strategic alliances.
Wolfe's clients include many individuals and companies operating in the digital and e-commerce space, including online content providers and developers, design and marketing services companies, production companies in film, television and music, as well as a traditional businesses in a broad array of industries. Her clients have ranged from major multinational companies to individual entrepreneurs and executives. Prior to joining Frankfurt Kurnit, Wolfe was a partner at Hogan Lovells (and its predecessor firms) where she practiced for nearly 25 years.
Wolfe is a Founding member of Women for S:US and has helped shape and grow the group since its inception in February 2014. Wolfe also serves on the Board of Directors of the World Foundation of Music and Healing, a non-profit organization founded initially to serve children who had lost a parent in the 9/11 attacks on the World Trade Center. She is pro bono counsel to Youth Call an End Inc., an organization working to create a global network of youth groups dedicated to the eradication of gender violence. She also serves on the President's Advisory Counsel of the Women's Venture Fund and is a member of the New York State Bar Association.