S:US Breaks Down Stigma with NYC Mural Arts Project in Harlem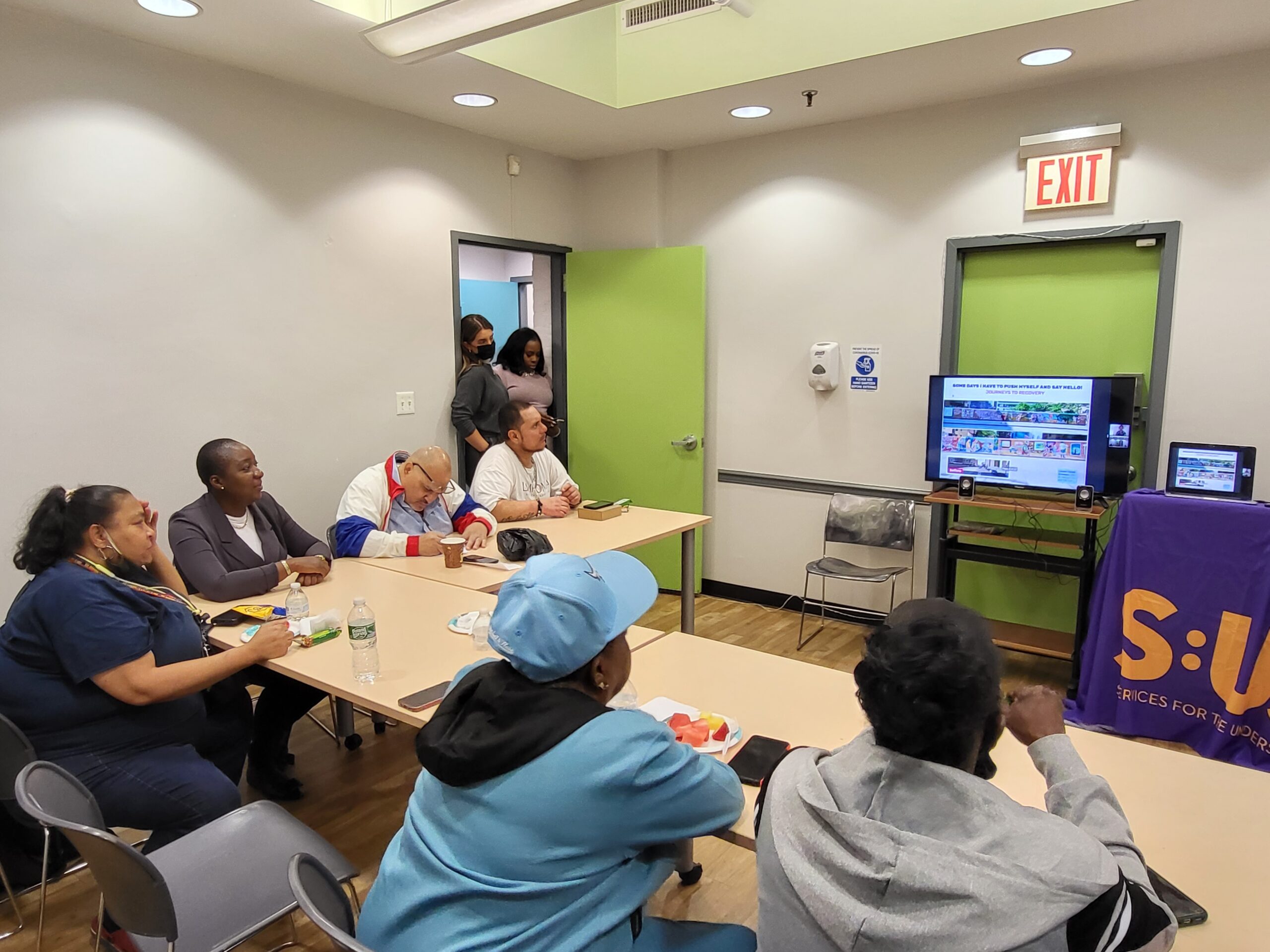 Photo: S:US staff at the mural kickoff meeting.
Research shows that the most effective way to break down stigma is for people with mental illness to share their lived experience, recovery and hope with community members. 
The NYC Mural Arts Project (NYCMAP) advocacy program is a place-based initiative that recognizes the importance of art and community collaboration to reduce the stigma against mental illness and substance use disorders. The project calls upon peer specialists, professional mural artists, behavioral health peers, and community members to create a meaningful piece of public art to display the issues important to that community and the peer population. S:US has partnered with NYCMAP in 2018 when we created a mural, in collaboration with the Brooklyn community. Read more about that here.  
Brooklyn Community Services (BCS) has selected S:US as one of the Mental Health Service Providers (MHSP) to partner on a nine-month mural project. A BCS peer specialist and mural artist will conduct weekly workshops with mental health peers at S:US facilities located in Harlem. Workshop participants and other members of the community will also be invited to participate in the mural-making process during various community engagement events.
We held a kickoff meeting in November with staff and artist AXR. It is the aim of both BCS and S:US to unveil the mural by the end of June 2023 at a program location in Harlem.
---