Commemorating Disability Employment Awareness Month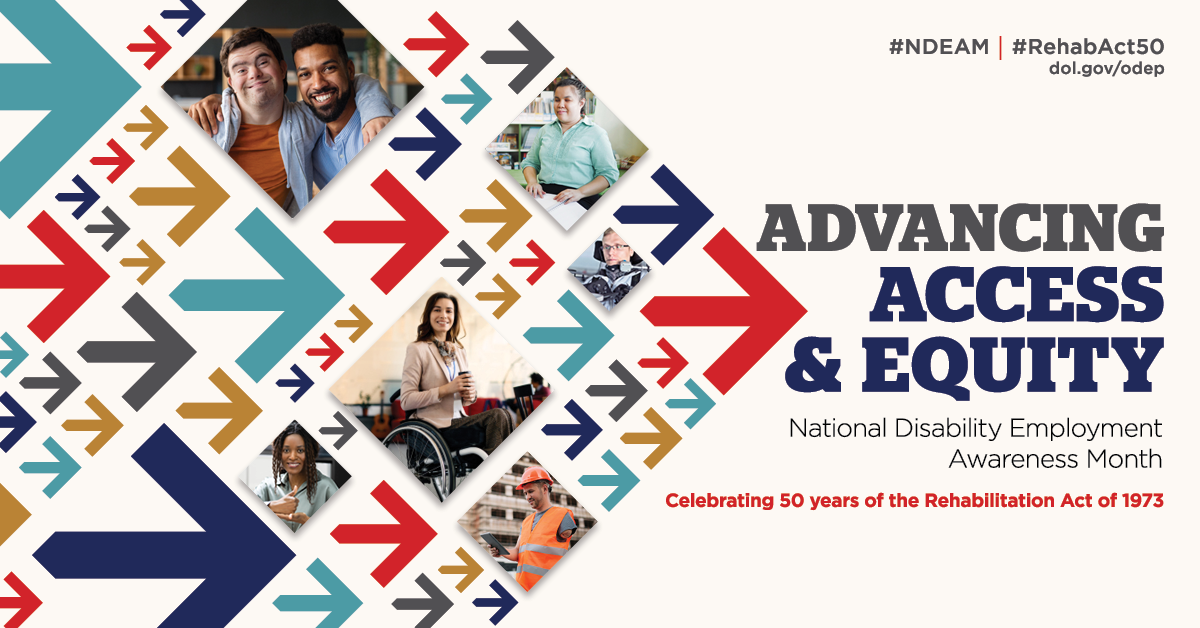 Image credit: U.S. Department of Labor.
October is National Disability Employment Awareness Month, and the theme is "Advancing Access and Equity." People with disabilities have the highest unemployment rate in the nation. Yet they are ready, willing, and able to do the work our country needs. As an organization advancing social justice, S:US is at the forefront of this issue.
"National Disability Employment Awareness Month reminds us of the valued contributions people with disabilities make in our nation's workplaces, and the 50th anniversary of the Rehabilitation Act of 1973 marks a major milestone in our nation's ongoing quest to advance access and equity for all Americans," said Assistant Secretary for Disability Employment Policy Taryn M. Williams.
The Rehabilitation Act laid the foundation upon which the more comprehensive Americans with Disabilities Act (ADA) of 1990 now stands.
As this year's White House proclamation states, "While the Rehabilitation Act and the ADA made significant strides toward equal opportunity for people with disabilities, there is more work to do. People with disabilities are three times less likely to have a job, and when they do, they are often paid less money for doing the same work."
We support employment for people with disabilities in a variety of ways, including hiring them as urban farmers, working with employers like CVS Health on training opportunities, and collaborating with residents at our supportive housing and day habilitation program participants as they organize emergency food distribution and care for community fridges.